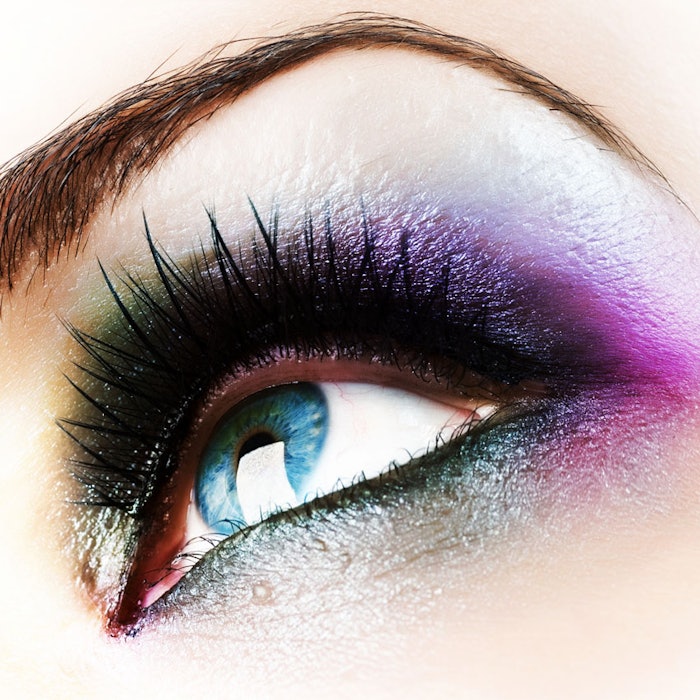 Patent Picks are chosen by the editors from publicly available sources. Today's invention relates to a stamp designed to easily and evenly apply eyeliner to the eyelids.

Eyeliner stamp
WIPO Patent Application WO/2015/189527
Publication date: Dec. 17, 2015
Assignee: E. Bourjois, E. Hoisnard, F. Levazeux and G. Coupard
According to these inventors, drawing a line of liquid or semi-liquid eyeliner on the eyelid by means of a felt tip or brush applicator is well-known. However, this approach requires a certain skill to control the movement of the applicator and to draw the lines symmetrically on both eyelids.
In response, a stamp was adapted to the shape of the eyelids and is proposed to make application more simple and uniform. Specifically, the contact region of the stamp has a radius between 40 mm and 100 mm, which can be adapted to most eyelid sizes.
The invention comprises: a product container including an opening; a stamp having a main contact zone that contacts part of a person's body; and a stopper bearing the stamp that is capable of sealing the opening. It is arranged such that the contact zone is oriented toward the container once the stamp has been inserted into the opening.
The stamp uniformly impregnates the applicator of the contact zone, and with a regular spin, facilitates the application of the product onto the eyelid or other part of the body.