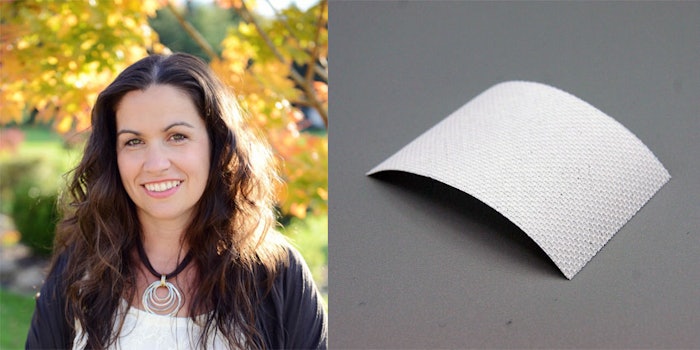 TaikiUSA
TaikiUSA has hired Laura Frazier, Ph.D., as chief scientist, bringing over 16 years of experience regarding electrospun polymer nanofibers.
Related: Beauty 2022 Top Trends Revealed
In addition to earning her Ph.D. in chemistry from the University of Akron, Frazier has spent more than 11 years as the director of SNS Nano Fiber Technology–developing uses of nanofibers for applications in wound care and beauty, and more.
Frazier's experience is of particular interest as Taiki is focused on waterless technology using nanofibers.
As previously reported, TaikiUSA and Stellenbosch Nanofiber Company (SNC) have formed a joint venture to focus on the beauty expertise of Taiki and the technology of SNC. This partnership led to the creation of Bōshi Beauty.
The Waterless Bōshi Fiber is a patented technology that uses a commercially viable nanofiber manufacturing process to enable a waterless delivery solution for skin care.  
"Adding Frazier to the organization will allow us to have a broader commitment to nanofiber and overall sustainability," said Jim Perry, president and CEO TaikiUSA. "She will be looking for new ideas and innovations for eco-friendly offerings, expand the Waterless Bōshi Fiber product line and research new formulations and ingredients."
"I am excited to bring my experience with electrospun nanofibers to create better, more sustainable beauty products for the consumer," says Frazier. "I look forward to investigating how we can incorporate plant-based natural ingredients into nanofibers to create advanced, innovative products for beauty brands."
Featured: Formulating Forum: Creating Waterless and Water-efficient Cosmetics