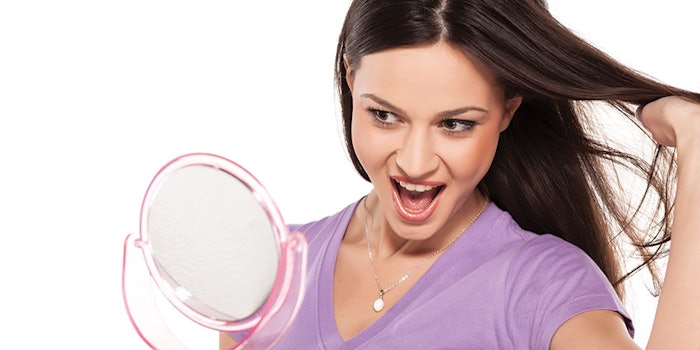 A "good hair day" often marks the epitome of success for consumers—and in turn, hair product developers. Why? For one, depending on the hair's physical curl, kink or fly-away morphology (or lacking presence altogether), it can be a true accomplishment; especially considering the time crunch the physical world puts on us.
Consumers also are taught to believe so. As Aspiring Gentleman explains,1 "Your hair style says a lot about you, and it could influence your brand and affect the way people view you. It leads to an impression that could be tied to your self-assurance, intelligence and personality." Who knew they were a "brand?"
Women hear it, too. In fact, numerous quizzes tell them what persona they project based on how they part their hair,2 what hair extensions they choose3 and even the color they dye it.4
While marketing has clearly done its job, on a more serious note, psychology backs the idea that hair, or a lack thereof, affects quality of life and self-esteem.5 So, it's no wonder why consumers, in pursuit of a good hair day, are driving growth of the global hair and scalp care market at an anticipated CAGR of 4% between 2019-2026.6
This issue is dedicated to all things hair. From reinstating the integrity of bleached and dyed hair, along with sustainable naturals for hair benefits, to a moisturizer and antibacterial for scalp health; the influence of fragrance on perceived softness; a new view on ethnic hair treatments; and, finally, a selection of prototype hair care formulas. It's everything you need to ensure a good hair day for all.
References
www.aspiringgentleman.com/style/5-reasons-why-hair-is-very-important-for-first-impression/
www.bebeautiful.in/all-things-hair/haircuts-and-styles/what-your-hair-parting-says-about-your-personality
www.privatelabelextensions.com/hair-extensions-match-personality/
www.colorpsychologymeaning.com/what-does-your-hair-color-say-about-you/
www.sciencedirect.com/science/article/pii/S2352647517300989
www.reuters.com/brandfeatures/venture-capital/article?id=108029