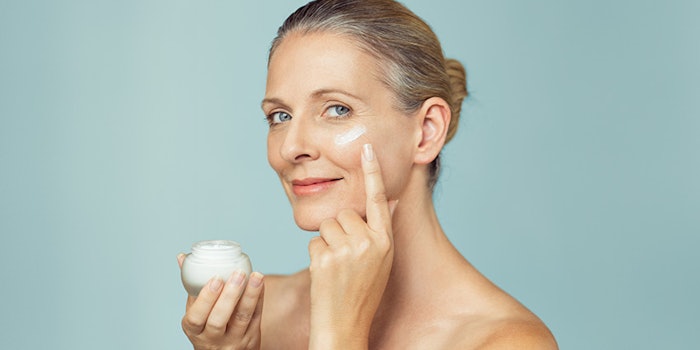 During the IFSCC 2020 event, Ka-Heng Lee, Ph.D., of Wipro Skin Research and Innovation Center, was presented the Henry Maso Award for developing a test model to screen materials for anti-glycation efficacy in skin. This resulted in a nano-emulsion containing an antioxidant with clinically proven anti-glycation efficacy.
Glycation accelerates skin aging, impairs barrier function, disassembles the extracellular matrix and triggers inflammation and oxidative stress. It also is a leading factor in skin darkening—without melanin activity, as Lee discovered. Following is an adapted excerpt of an interview with Lee about his work and findings.
C&T: Why were you interested in glycation?
CA: As we are moving into the cosmeceutical era with high consumer demand for functional skin care, we are aiming to develop skin care products that help to address this consumer need, especially for anti-aging effects. Glycation has been linked to many age-related disorders, including skin aging. Technically, glycation is a non-enzymatic reaction between the reactive carbonyl group of a reducing sugar molecule that cross-links to the amino group of a protein molecule to form a stabilized advanced glycation end product (AGE). Back in 2012, most of the research related to glycation was focused on the biomedical field with a limited understanding of the impact of glycation on skin health—and especially lacking a skin model to validate hypotheses. We thus developed the skin glycation model to facilitate our investigation of anti-glycation compound screening.
C&T: What were your findings? How did this lead to a topical ingredient?
CA: We initially focused on characterizing the gene expression profile of the glycated skin model by using microarray analysis. To our surprise, we observed the glycated skin model was turning brown in conjunction with glycation activity but in the absence of melanocyte cells. To our knowledge, this is the first scientific evidence of the skin darkening effects induced by glycation without direct involvement of melanocyte activity.
Using the glycated skin model, we found the commercially available antioxidant dimethylmethoxy chromanol demonstrated potent anti-glycation activity. However, it was unstable. We further developed a nano-emulsion to protect the compound and in a clinical study, it exhibited significant anti-aging and anti-hyperpigmentation efficacy progressively after two months of product usage.
Read articles related to this in the April 2020 digital edition...