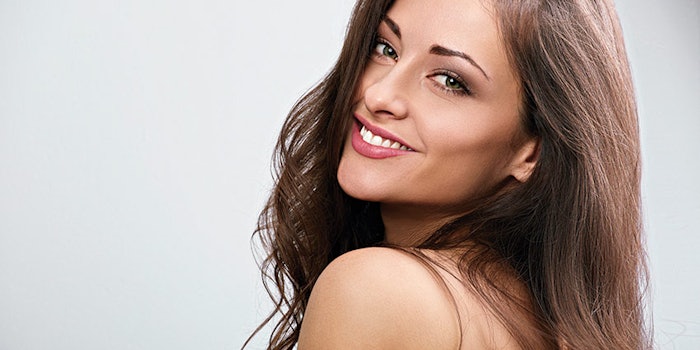 Read the full article in the March 2021 digital edition. . .
Consumers are investing in self-care and small luxuries, according to a report by NPD,1 and while overall, prestige beauty took a huge hit in 2020 (-19% to $16.1 billion), e-commerce sales were on fire (+46%). This reflects an unprecedented shift in buyer behavior amid lockdowns and general pandemic fears.
So where are the bright spots for beauty growth? Global Cosmetic Industry provided the details per NPD data, adapted in the following report.2 In addition, Cosmetics & Toiletries interviewed industry experts to gain insights on trending forms, functions and philosophies, following the report.
2020 U.S. Prestige Beauty Breakdown
Skin care down: Prestige skin care fell 11% between 2019 to 2020, with the biggest drops in face cream, face serum and eye treatment sales. Growth areas included face exfoliators, body creams/lotions, cleansers, serums, devices and oils. The firm noted microdermabrasion and body sculpting products benefited from the closure of clinics and pauses on elective surgeries.
Makeup drops: U.S. prestige makeup sales were down 34% in 2020, and while by far, it lost the most ground in the U.S. prestige sector, makeup remained the largest beauty category based on dollar sales. Several growth areas emerged in this challenged sector but nails were certainly the big story, particularly amid salon closures and health concerns.
That said, face makeup remained the largest segment in color cosmetics, although its sales also declined faster than others. According to NPD, the advent of mask-wearing led to lip products posting the category's "steepest declines." Products that increased market share in 2020 included setting spray/powder, tinted moisturizer, bronzer and concealer. NPD also reported that eye makeup gained market share.
Fragrance falters: Of the three beauty categories that lost sales in 2020, fragrance surprisingly dropped the least; by just 8%. No doubt, store closures hurt fragrance sales. A key driver for the fragrance category is candles, which reflects the home-centric lives consumers have been living since the start of the pandemic. The at-home factor also boosted the overall home scents sector.
Parfum sales, meanwhile, grew in the double digits for 2020, highlighting a demand for longer-lasting scents despite their higher price tag. These price points certainly helped boost fragrance category dollar volumes.
Hair care grows strong: Hair care had a strong 2020, growing 7% year-over-year. This growth was led by hair treatments and masks.
Overall recovery: "As was the case for many other industries, prestige beauty faced several challenges in 2020 from temporary store closures to reduced demand," said Larissa Jensen, NPD's beauty industry advisor. "Although we cannot deny the numbers, we also cannot overlook the fact that our industry is still holding its ground and, in some cases, flourishing."
She continued, "While online sales penetration grew across all categories as brick-and-mortar drove declines, the latter still remains beauty's largest sales channel and a key factor in its recovery. Leveraging the strength of each channel, recognizing the opportunities of the changed beauty consumer, and owning this transformation are important action items for retailers, brands and manufacturers as we enter the recovery phase."
What do industry insiders see as additional opportunities for beauty? Eco-conscious, sustainable and "cleaner" products still rise to the top, with a further focus on customized care, effective and transformative naturals, ethical and circular sourcing, and food as a source of inspiration, among others. Following are specific insights.
Eco-friendly, Sustainable and Solid Formats
"Sustainability and environmental issues are at the forefront of everyone's minds," wrote Tim Pulleyn, digital marketing manager at Stephenson. "Consumers are now actively thinking about ways in which they can lower their carbon footprint. Water and plastic consumption [are] key topics driving trends this year."
He added that brands are now thinking about solid-form products such as bars to lower their plastic and water consumption. "There's a huge potential for brands to take advantage of this and move their key products to solid format. Garnier's new solid shampoo is a prime example of this," Pulleyn noted.
In relation, Pulleyn believes brands are becoming increasingly aware that consumers want sustainable options. "Given the high volume of water used to make liquid products, alongside single-use plastic packaging, it's no wonder why consumers are looking for alternatives," he explained. "Refillable aluminum containers are one option, with refill stations based at supermarkets; or solid format products [that provide consumers with] the same benefits as a liquid body wash or shampoo without the carbon footprint."
To enable this future direction, Pulleyn points to Stephenson's syndet offerings. "We believe syndet bases create the shift enabling brands to move to more sustainable solid format products," he wrote. "Sydnets are ultra mild, with a low pH level of 5.5-6.5 and can be adapted for body bars, shampoos or conditioning bars. Our own syndet base, Syndopal, is also made using sustainable RSPO-MB palm oil," he added.
Customized, 'Clean' and Sustainable
Marie Arzel, business development manager for personal care at Solvay, sees personalized care as the ticket to today's consumer. "Consumers continue clamoring for customized products that fit their own unique needs. This trend is a huge opportunity [for] a multitude of new products…" she wrote. "Brands strive to convey the notion that consumers [have] the freedom to pick and choose from lines of specialized products to select routines and regimens that cater to their individual wants and desires," she added. "[This provides] them with an opportunity to express themselves through products designed 'just for me.'"
Other trends have emerged from the "clean" beauty wave, which according to Arzel, refers to products typically formulated with ingredients that are sustainably and ethically sourced and produced with personal and environmental health in mind. The sustainable aspect of "clean" beauty is growing quickly, she emphasized, pushed by cosmetic regulations. "In the next … five years, beauty brands and suppliers will have new challenges to solve. Indeed, consumers want not only products that make them look and feel good by delivering visible results in terms of performance, but they also want products with a strong sustainable story," she wrote.
. . .Read more in the March 2021 digital edition. . .
References
NPD Group (2021, Feb 4). U.S. prestige beauty sees pockets of growth amidst the industry's 19% sales decline in 2020, reports NPD. https://www.npd.com/wps/portal/npd/us/news/press-releases/2021/us-prestige-beauty-sees-pockets-of-growth-amidst-the-industrys-19-percent-sales-decline-in-2020-reports-npd/
Global Cosmetic Industry (2021, Feb 5). 2020 U.S. prestige beauty sales breakdown: NPD. https://www.gcimagazine.com/marketstrends/regions/northamerica/NPD-US-prestige-beauty-2020-573731411.html
Captions/Footnotes:
Growth areas in prestige beauty included face exfoliators, body creams/lotions, cleansers, serums, devices and oils.
In the foreseeable future, we can expect to see companies continuing to incorporate natural actives into products.
"Clean" and conscious beauty incorporates the desire for naturality with sustainability, biodegradability, and health and wellness.
There is untapped potential in the utilization of food and nutraceutical ingredients to deliver topical benefits across skin care, makeup and body products.