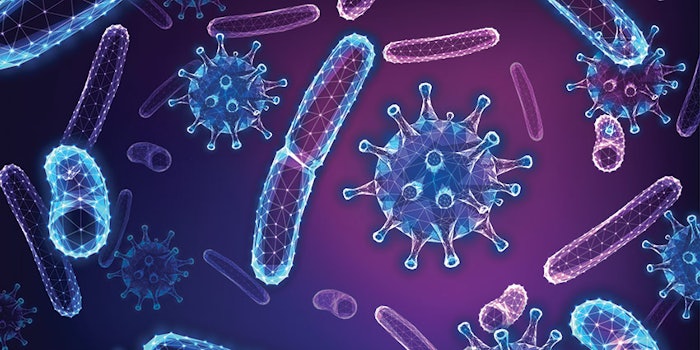 Catch up on the full interview in the February 2021 digital edition or here for the full podcast.
The beauty industry has learned to adapt to the sudden shift in consumer needs during and post-pandemic. For example, in light of the heightened focus on health, one company in particular has created an antibacterial product line to care for the hair and scalp while targeting the removal of potential disease-causing bacteria.
In an exclusive podcast interview, Lisa Marie Garcia (LMG), president of innovation, and Roy Joseph, Ph.D., chief scientific officer and vice president of R&D, both of Farouk Systems, discussed changes in the hair care market in light of the pandemic and their company's antibacterial line. Following is an excerpt adapted from our discussion.
C&T: How has the hair care market changed since the pandemic? Did this lead to antibacterial hair care?
LMG: When the pandemic first started, we were getting emails from nurses about what they could do to protect their hair since they were advised to take hot showers often, which leads to dry, brittle hair. To help, we came up with a product that would remove any type of bacteria while maintaining and moisturizing the scalp and hair.
That's how we developed our BioSilk antibacterial product line. And, that's what we've seen changing in the market demand. Consumers are asking for new hair care products due to the pandemic.
C&T: Describe how you designed the products in this line. What were some formulating considerations?
LMG: For an antibacterial hair care line, we looked at what we would need to make sure consumers would not have anything dangerous stuck to their hair that they could take home or carry around. On the same note, we know that on the scalp, people have a lot of different bacteria that [if imbalanced], can lead to contact dermatitis and other issues with their scalp.
There are many factors driven by unhealthy bacteria on the scalp, so working with Dr. Roy, we developed an antibacterial line to address a variety of issues such as disease prevention with consideration for safety in the case of any scalp issues.