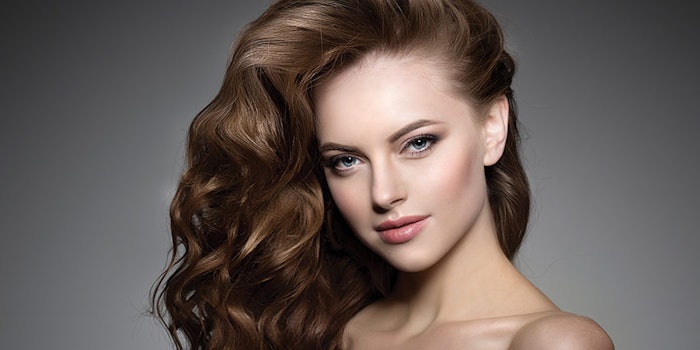 Click through to the 2020 digital magazine to read this article in its entirety.
"I think an industry that focuses on beautiful hair, and lots of it, doesn't actually focus on people who struggle to get a style to match their needs, whether their needs are coping with thinning hair, coping with hair loss, etc.," said Gill Westgate, Ph.D., of the University of Bradford, UK. She and colleague Marta Bertolini, Ph.D., of Monasterium Laboratory, Skin and Hair Research Solutions, shared hair research insights from the latest World Congress on Hair Research, including missed opportunities for hair product developers. (Listen now to Part III in our podcast series.)
"We also find that product use in people who have very curly hair is different from people who haven't," observed Westgate. "People with really curly hair believe they don't need to wash their hair as often, and that's actually not true. They need to wash their hair to keep their scalp clean, and that may prevent or avoid some of the inflammatory scalp conditions giving them permanent hair loss." She added that researchers such as herself, working alongside the cosmetics industry, stress to scientists and clinicians that individuals with these concerns are not just patients, but also consumers.
Westgate and Bertolini reflect on additional hair care advances including genomics and Big Data; personalization; consumer gaps in the market; new product formats; hair transplants and cloning; hair loss; biology; and more, as follows. Their insights are intertwined with expert opinions from the industry on current trends, future directions and product innovations for hair care.
Genomics and Big Data
"Genomics is kind of the work of cell biologists but at the congress, talks really illustrated how important Big Data analyses are becoming to understanding what's happening in common hair diseases and disorders," Westgate continued. "There are a lot of very clever mathematicians now working alongside biologists. They're manipulating hundreds of thousands of data points they get from experiments to interpret those in a biological fashion so that we understand salient tissue behavior based upon math and statistics."
Westgate added, "There's a technique called 'single cell sequencing' where you can actually focus on a single cell in a tissue and extract out of it all the genes that are being expressed, sequence them and then look at the [neighboring cell] and surrounding population. As a result, scientists have now discovered that while we thought there were seven different types of cells in the follicle, they're saying now that there are over 50. So it's really expanded our understanding of the different states of differentiation of the cells in the follicle, and it's getting even more complex."
She noted that technology has made these advances possible. "I mean, you can do sequencing in five minutes on a bench-top machine that doesn't cost that much money, now. ... So, although I think it's still very much in the arms of the big cell biology community, I think that the learnings we'll get from it will give us a great level of precision in learning, perhaps, how to change cell and tissue behavior."
Personalization
Leveraging genomics as a new tool for product development is what Westgate and Bertolini believe will make personalization an up-and-coming area for hair care. "I think now, with genetic testing, personalization is much easier to do," said Westgate. "For instance, [once researcher] has developed ... an assay that you can use on plucked hair follicles to determine if the [donor] is a good responder to minoxidil."
As a point of clarification, she explained minoxidil requires processing in the tissue before it becomes active, and if a certain enzyme is not active in that person's tissue, their body will not produce much of the active drug to effectively grow...
Continue reading in the February 2020 digital magazine...