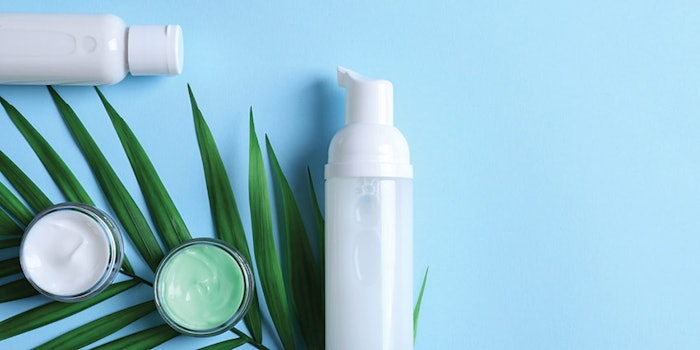 This month, experts weighed in on everything "clean beauty"; from label transparency*, a botanical revolution, consumer education, performance and safety, to green chemistries, Pickering emulsions, social progress, simplicity, upcycled solutions and more.
Read their full responses exclusively in the Nov./Dec. 2019 digital magazine; topics including the following.
Label Transparency*
Jared Powell, Frontier Label
*Adapted with permission from Global Cosmetic Industry, February 2019
Botanical Revolution? 
Rebecca Blahosky, Botanic Innovations
Performance is Key
Christina Dean, Brenntag Specialties
Consumer Education and Color Cosmetics
Kira Drabble, Croda
Sustainable, Green and Social Progress
Edith Filaire, GREENTECH
New Seals and Greener Chemistries
Cindy Yu, Ingredion
Consumer Traction and Global Compliance,
Albert Babik, Jeen International
Simple, Scientific and Effective
Elena Cañadas, Lubrizol
Agriculture, Blockchain and Pickering Emulsions, 
Isabelle Lacasse, IFF/Lucas Meyer
Maintaining Nature and Truly Green Solutions
Irina Churikova, PineAqua Ltd.
Unmodified Naturals and Upcycled Solutions
Tony Abboud, Renmatix
Social Media, Apps and Ethics
Pascaline Criton, Sederma
Eco Alarms and Biotechnology
John Toner, Aprinnova
Verifiable Sustainability and Biotech Solutions
Kyle Huston, Genomatica
Silicones, Safety and Clean Beauty**
Charles Granatell and John Gormley, Grant Industries
**Adapted from the Clean Beauty eBook

Click through to the Nov./Dec. 2019 digital magazine for the complete interviews...