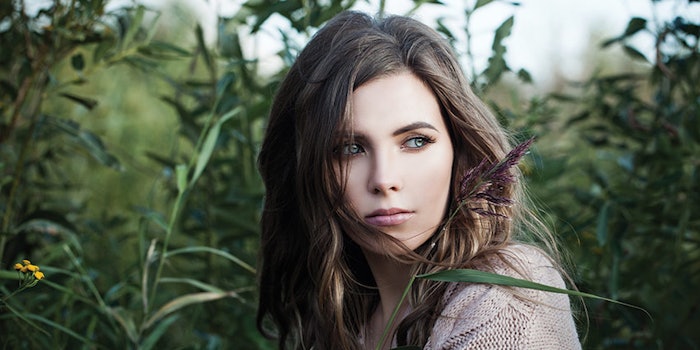 *Adapted from "Clean Beauty Decoded," presented at NY SCC Suppliers' Day in May 2019.
To read this article in its entirety, click through to the Nov./Dec. 2019 digital magazine.
Clean beauty is something everyone is talking about yet has no universal definition. While the specifics may vary, most retailers, brands and even consumers appear to agree that key pillars include: safety, sustainability, ethics and transparency.
In attempt to decode this market phenomenon, let's start with a quote: "[O]ur mission is to get safer products into the hands of everyone …"1 The woman who said this is Gregg Renfrew, CEO and founder of the brand Beautycounter, which grew 27% between 2017-2018. In 2018, Beautycounter also was the most searched beauty brand online in the U.S., generating $320 million in sales for the year, per NPD numbers. That makes it not only the largest digital-native brand, but also one of the top stand-alone brands in all of beauty.
The brand even sent reps to Capitol Hill in the U.S. last year to lobby Congress to act on preventing "harmful" ingredients from being used in beauty and personal care. This activism represents a growing embrace of the precautionary principle, which resists the introduction of ingredients, processes and products with unknown or disputed impacts.
This is the world view held by many consumers and upstart brands, and it's had an impact on Beautycounter's manufacturing partners. Renfrew recently joked at a Cosmetic Executive Women's event2 that her contract manufacturers had nicknamed the brand Brutal Encounter; this is the new setting in which so many in the beauty industry find themselves.
The growing reality is consumers want brands and retailers to deliver products that are thoughtfully designed to have the least possible negative impact on human health, the environment and society—as they, the shopper, define it. This no doubt rightfully rankles plenty of suppliers and chemists who are frustrated by the nuances and technical realities that are all too often lost in the conversation. But there are ways to use emerging green technologies, safe synthetics, consumer education and institutional technical know-how to find new paths forward.
Free From 'Free-from'
What's not in a product has become the focus of the beauty industry in recent years. In 2018, Google search data showed3 the top ingredient searches relating to safety in beauty included: sulfate, aluminum, parabens, silicone and alcohol (often rendered in searches for alcohol-free).
It's no surprise, then, that data from Nielsen shows "free-from artificial fragrance" brand dollar sales rose 2% in 2018, compared with 0.1% for the total personal care sector. These now represent about 28.2% of the total market.
Meanwhile, retailer no-no lists provide a strong tool of trust-building and differentiation4 for retailers of all sizes. SpaceNK, for instance, states that clean beauty "refers to any formulation that is free from a list of potentially harmful and irritating ingredients, and instead uses a combination of plants, vitamins, minerals and botanical extracts to help restore skin to its optimum health and vitality." The company adds, "Clean also refers to products and brands that showcase a concerted effort to manufacture more consciously, whether it be recycled packaging or sustainable ingredients."
At the same time, the Clean at Sephora program5 features products "formulated without SLS, SLES, parabens, formaldehyde, phthalates and mineral oils." Qualifying products feature a Clean at Sephora sticker. These designations also serve to make it easier for consumers to determine which choices are "best" in an increasingly crowded marketplace filled with countless upstart indie brands.
But not all free-from claims are embraced equally by consumers. For instance, Nielsen data6 shows clean brands that eschew specific no-no ingredients and key artificial ingredients grew by 4.2% in 2018, compared with brands that merely declared themselves artificial-free, which grew by just 2.6% in 2018.
Another Nielsen report noted, "In our study … 'free from' claims didn't stand out as much to consumers as some of the specific ingredient mentions, but overarching 'free from harsh chemicals' and 'non-toxic ingredients' themes were very believable to achieve various skin care benefits."
Brands that operate in the EU have an added challenge: The latest update7 to the EU's EC No. 655/2013 regulation now prohibits free-from claims as of July 1, 2019. The latest annex prohibits the use of free-from claims for:
ingredients prohibited by the EU Cosmetics Regulation (e.g., heavy metals);
formulations that are merely in compliance with the law;
ingredients that aren't supposed to be present in the product;
products that leverage an ingredient for specific attributes (e.g., preservation or fragrance) without claiming those attributes (e.g., an aromatic material not claimed as a fragrance), unless that attribute is a side function of the general ingredient family; or
ingredients/ingredient families that are legally used.
There are limited instances where free-from claims will be allowed, including designations for vegan products (i.e., free-from animal-derived products).
The Case for Safe Synthetics
The beauty industry, just like the foods industry, has suffered from the false equivalency of natural with safety. However, in the age of veganism and safe ingredients, conventional materials have a role to play.8
Continue reading in the Nov./Dec. 2019 digital magazine...