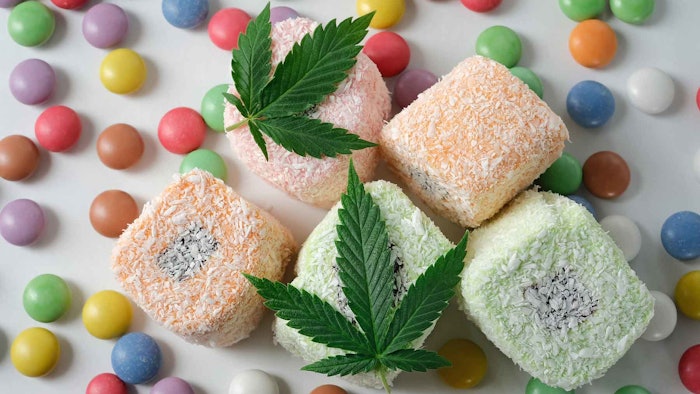 As previously reported, in December 2022, the U.S. Food and Drug Administration (FDA) announced plans to review whether legal cannabis is safe in food or supplements, and to make recommendations for regulating such products. Today, Jan. 26, 2023, it released its recommendation: CBD needs its own rules.
See archived: Into the Weeds; Walking the Regulatory Line of CBD in Cosmetics
"Given the available evidence, it is not apparent how CBD products could meet safety standards for dietary supplements or food additives," wrote Janet Woodcock, M.D., principal deputy commissioner, FDA, in the agency's public announcement. "For example, we have not found adequate evidence to determine how much CBD can be consumed, and for how long, before causing harm."
The FDA's recommendation also denies three citizen petitions to conduct rulemaking that allows the marketing of CBD products as dietary supplements. Instead, the FDA will work with Congress to write the new rules.
Per Woodcock, the use of CBD raises safety concerns, especially with long-term use. Studies have shown potential for harm to the liver, interactions with certain medications, and possible harm to the male reproductive system. Furthermore, CBD exposure is concerning when it comes to certain vulnerable populations such as children and those who are pregnant.
See archived: How CBD and Cannabinoids Fit Into Cosmetics
Woodcock added, "A new regulatory pathway would benefit consumers by providing safeguards and oversight to manage and minimize risks related to CBD products. Some risk management tools could include clear labels, prevention of contaminants, CBD content limits and measures such as minimum purchase age to mitigate the risk of ingestion by children. In addition, a new pathway could provide access and oversight for certain CBD-containing products for animals.
"The FDA's existing foods and dietary supplement authorities provide only limited tools for managing many of the risks associated with CBD products. Under the law, any substance, including CBD, must meet specific safety standards to be lawfully marketed as a dietary supplement or food additive."
Considering the FDA has its eye on not only CBD foods and supplements, but also animal products, it may only be a matter of time before it turns to look at the US $526.09 million global CBD skin care market (as of 2021), which is projected* to grow to $6,466.43 million by 2030.