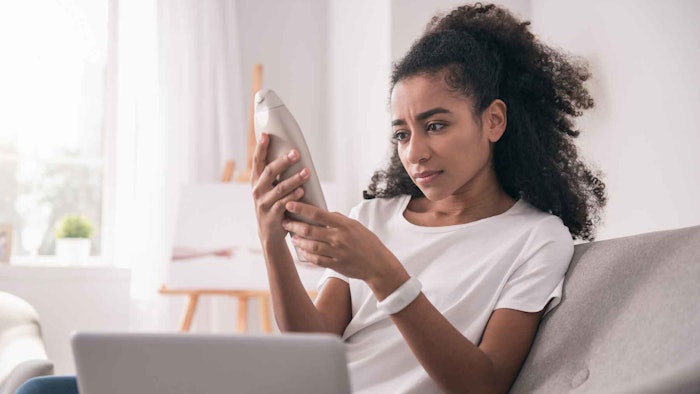 The search phrase "cosmetics with mercury" is up by 350%, per a Google Trends report pulled today (Jan. 12, 2023). Several recent headlines have, no doubt, kept it top of mind for consumers — as it should be for quality control. In fact, all of 2022 saw reports of both mercury and hydroquinone in the news.
Mercury Findings and Education
In March 2022, CNN broke the news with the Zero Mercury Working Group's finding that 129 of some 271 skin brightening products it tested contained high levels of mercury. Months later in August, as previously reported, the U.S. Food and Drug Administration (FDA) issued a campaign to educate consumers about the dangers of using skin brighteners containing mercury, as well as hydroquinone.
In November 2022, Kenya banned more than 400 soaps and skin brighteners containing hydroquinone, mercury and its compounds, and on Dec. 21, 2022, the FDA cautioned consumers (again) not to use skin creams, beauty and antiseptic soaps and lotions that contain mercury, as mercury poisoning has been linked to skin products.
The FDA stated, "If the words 'mercurous chloride,' 'calomel,' 'mercuric,' 'mercurio,' or 'mercury' are listed on the label, mercury is in it—and you should stop using the product immediately." Such products are often marketed as skin brighteners and anti-aging treatments that remove age spots, freckles, blemishes and wrinkles, or for acne treatments.
Regulating Mercury
In late December, Harlem World reported that New York State Governor Kathy Hochul signed the "Mercury Out of Cosmetics" bill (S.8291A/A.8630A) banning the sale of mercury-containing cosmetics. "...This life-threatening chemical has no place in our cosmetics," stated New York State Senator Samra Brouk, who helped to pass the legislation, according to the report. "Since mercury salts stop melanin production, mercury poisoning disproportionately impacts women of color using mercury-containing skin-lightening creams in pursuit of colorist beauty standards."
The FDA already does not permit mercury in drugs or in cosmetics, except under very specific conditions. Per 21CFR700.13, a cosmetic can contain, "no more than a trace amount of mercury and such trace amount [must be] unavoidable under conditions of good manufacturing practice, and less than 1 part per million (0.0001 percent), calculated as the metal." The other exception is a cosmetic intended for use only in the eye area, where it must contain "no more than 65 parts per million (0.0065 percent) of mercury, calculated as the metal, as a preservative, and [where] there is no effective and safe nonmercurial substitute preservative available for use in such cosmetic."
In Recent News
On Dec. 15, 2022, the Borneo Bulletin reported the cosmetic product Airee Beauty Care-Night Cream, from Malaysia, was found to be adulterated with mercury. The Ministry of Health's Laboratory of Pharmacy Section, Department of Scientific Laboratory Services, tested the product.
Today, on Jan. 12, 2023, the Brunei Health Ministry flagged four types of cosmetic products adulterated with "undeclared, banned ingredient scheduled poisons listed in the Poisons Act 1956," the Star reported. According to the Ministry of Health, the Laboratory of Pharmacy Section at the Department of Scientific Services found mercury in Pinkkiss Beauty Skincare 3-in-1 – Mixberry Night Cream 1, and Pinkkiss Beauty Care Muda Remaja Sepanjang Usia – Herbal Cream. It also identified hydroquinone and tretinoin in Pinkkis Beauty Skincare 3-in-1 – Therapy Treatment Night Cream 2 and Pinkkiss Beauty Care Muda Remaja Sepanjang Usia – Treatment Cream.
Cautionary Tales
Several cautionary tales and personal accounts demonstrating the dangers of mercury in skin care are also making headlines. One story, featured in the South China Morning Post on Dec. 26, 2022, included insights from a doctor warning about the risks of mercury exposure and providing alternative solutions.
In another, which appeared in Stuff on Dec. 27,  2022, Abhi Chinniah, born in Christchurch, New Zealand, shared the story of she and her sisters who used skin whitening products containing high levels of mercury; in her case, from the early age of 8. She noted having white spots on her skin, and parts of her sisters' skin becoming patchy and darker in some places than in others; e.g., their knuckle bones and elbows were darker than the rest of their bodies. Chinniah said she stopped using the products after becoming severely sunburned one day.
The FDA has reported that in some cases, people exposed to such products have had mercury poisoning or elevated levels of mercury in their bodies. Notably, the agency keeps a running list of skin care products it has tested and found to contain mercury or hydroquinone. Eleven products made the list for mercury in 2022, with the highest level reaching 15,900 ppm, in the HIYADY Glutathione Cream White & Bright product.
With vigilant testing and quality control, hopefully this number will reach zero in 2023.