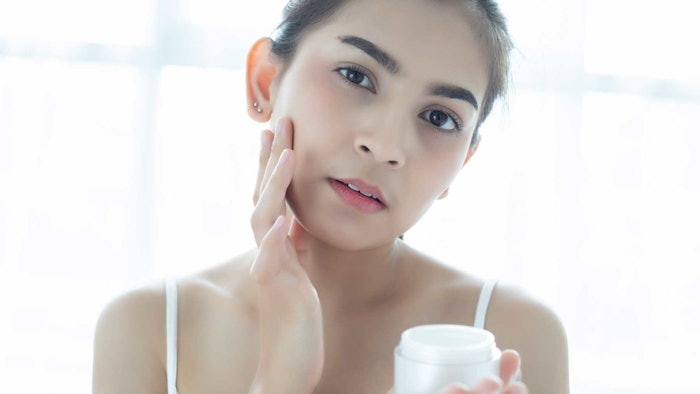 The U.S. Food and Drug Administration's (FDA's) office of minority health and health equity (OMHHE) has announced a public health education campaign to warn consumers about the potential dangers of using over-the-counter (OTC) skin lightening products containing hydroquinone or mercury. The "Skin Facts!" Initiative aims to help consumers understand the potential risks and to help identify whether the products they purchase contain these harmful ingredients.
See related: FDA Flags 12 Companies for Illicit Hydroquinone-containing Skin Brighteners
According to the agency, it has received reports of serious side effects from the use of these products including rashes, facial swelling and permanent skin discoloration. In April 2022, the FDA once again issued warning letters to several companies for selling OTC skin lightening products containing hydroquinone that do not meet the requirements to be legally sold as OTC drugs. As previously reported, these included:
Generitech Corp.,

Dr. Thomas Balshi/Intilight,

Neoteric Cosmetics, Incorporated/Scott's Liquid Gold, Inc.,

Clinical Formula LLC,

Skin PS Brands,

SkinPro,

Ultimark Products,

Elements Brands Inc.,

True Earth Health Products, LLC,

M & M Beauty and Wellness, LLC,

Genomma Lab USA, Inc.,

AMBI Enterprises LLC and

Skin Authority, L.L.C.
Related: PASS Weighs in on NAS Report Finding Insufficient Data for Sunscreen Bans
FDA associate commissioner for minority health and OMHHE director, RDML Richardae Araojo, explains why the warnings were distributed. "It is important for anyone who uses over-the-counter skin products with hydroquinone or mercury to understand the potential harm and to avoid these illegal products." Araojo continues, "[W]ith the Skin Facts! initiative, we are encouraging consumers to check the labels of skin lightening products and to report any adverse reactions to the FDA." Reports can be made to the FDA at www.fda.gov/medwatch/report.htm or by calling 1-800-FDA-1088.
The Skin Facts! initiative was developed following the 2021 Consolidated Appropriations Act becoming law. The act provided for the FDA to educate the public on the potential risks of products containing hydroquinone or mercury.
According to the FDA, skin lightening products are often marketed to racial and ethnic minority communities as treatments for uneven skin tone, acne, age spots, freckles and wrinkles. Products are often sold as creams, lotions, soaps or powders and can be described as skin bleaching, fading, evening, brightening or whitening products. The OMHHE advises consumers not to purchase or use skin products with hydroquinone without a prescription from a licensed health care provider. 
The Skin Facts! initiative includes educational materials, social media messages and other communications to support consumer awareness regarding illegal, over-the-counter skin lightening products containing hydroquinone or mercury. Skin facts educational materials, including a public service announcement and a partner toolkit with social media messages, can be found at www.fda.gov/SkinFacts.