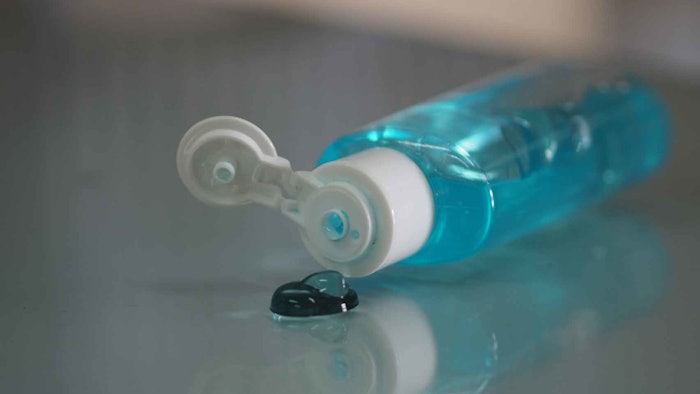 The U.S. Food and Drug Administration (FDA) issued a recall alert on Nov. 7, 2022, announcing that Adam's Polishes, LLC, of Thornton, Colorado, is voluntarily recalling lot #133475 of its hand sanitizer. FDA testing found this lot to contain undeclared methanol, which can have toxic effects.
The company is recalling 19 other lots to err on the side of caution; see the company website for the complete list of lot numbers recalled. To date, Adam's Polishes has not received any reports of injury, illness or other adverse events related to this recall.
See related: Methanol Content and How to Test for it: FDA Guidance
Adam's Polishes Hand Sanitizer is packaged in 4 oz, 8 oz 16 oz and one gallon bottles. The hand sanitizer was distributed nationwide in the U.S. to internet customers between June 2020 and March 2022. The company is notifying customers by email and consumers who have any of the recalled products are advised to immediately stop using them and dispose of them in accordance with local regulations.
Adverse reactions or quality problems experienced with the use of this product may be reported to the FDA's MedWatch Adverse Event Reporting program either online, by regular mail or by fax. Additional information is available on the FDA website.
See archived: FDA Calls Out Contaminants, Methanol and Packaging in Latest Alerts
According to the U.S. Centers for Disease Control, methyl alcohol (CH3OH) is a poisonous substance that can be absorbed through the eyes, skin, lungs and digestive system. Overexposure can cause death but the level of harm depends upon the dose, duration, etc. The FDA's investigation of methanol in hand sanitizers is ongoing.