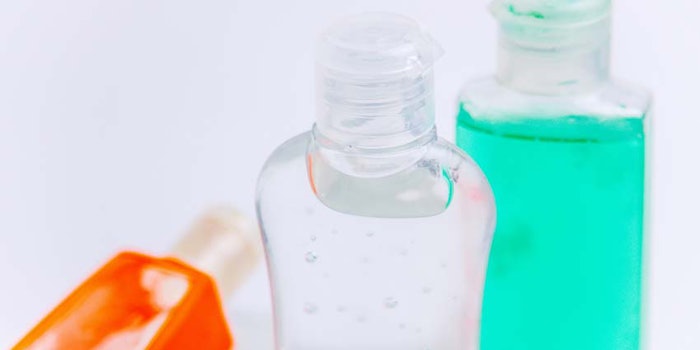 Three hand sanitizer listings have been added to the U.S. Food and Drug Administration's (FDA's) 'do not use' list due to methanol or potential methanol content. In addition, one sanitizer was flagged for packaging resembling water bottles and one body cream was recalled for possible yeast contamination.
See related: FDA Flags 13 More Sanitizers, Issues One Warning for Methanol Content
Methanol Content
Three sanitizer listings from the Polish manufacturer Bionateo Sp z.o.o. were added to the FDA's "do not use" list on May 26, 2021:
Altaoi Hand Sanitizing Gel, which was FDA-tested and found to contain methanol; 
Additional lots of the same Altaoi Hand Sanitizing Gel were listed in a separate entry for being produced at the same facility as a product testing positive for methanol content; and
Altaio Hand Sanitizer Topical Solution was added to the FDA's list for the same reason (being manufactured at the same facility as a product testing positive for methanol). 
According to the FDA, it has been unable to contact the manufacturer or distributor to recommend a product recall. In addition, the manufacturer was added to an import alert on June 7 to help stop its products from entering the U.S. market.
Packaging Violation
Ardil Comercial SRL made the list for its Alcohol Isopropilico Hand Sanitizer Limar, which was packaged in containers resembling water bottles. Per the FDA, this poses an increased risk of ingestion; the firm recommended a product recall on June 16. 
Yeast Contamination
Finally, Nature's Truth LLC voluntarily recalled its namesake Lavender Body Cream (net wt. 4 oz/113 g) due to potentially high levels of yeast contamination—serving as yet another reminder of the importance of proper product preservation.
See related: Quality Culture; Eliminating Microbes inthe Cosmetic Manufacturing Gemba* (Part I)