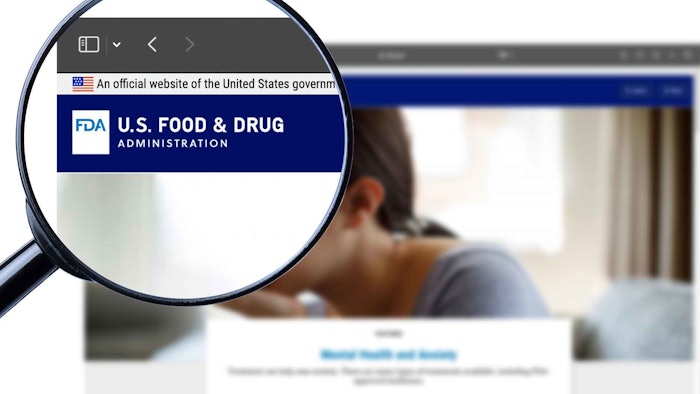 Oleksandr - stock.adobe.com
As many will know, October 2023 was the deadline for the U.S. Food and Drug Administration (FDA) to launch the registration portal for the Modernization of Cosmetics Regulation Act of 2022 (MOCRA). But here we are in November, without a portal to show for it. According to the agency's Nov. 1, 2023, update, "FDA will provide more information on the launch date for electronic submission and paper submission forms in the coming weeks."
See related: A Modernization of Cosmetics Regulation Act (MoCRA) Compliance Checklist
In the meantime, the FDA provided an update on other progress it has made toward the new cosmetic product facility registration and cosmetic product listing mandated by MOCRA. For example, in August 2023, a draft guidance was issued for facility registrations and product listings, for which 40 comments were received; these are currently under review.
In September, the FDA also solicited comments on its new Cosmetics Direct electronic submission portal and paper forms. The comment period has closed and the agency is seeking approval from the Office of Management and Budget (OMB) in the Executive Office of the President.
In October 2023, the FDA published the Structured Product Labeling (SPL) Implementation Guide with Validation Procedures. Per the agency, this can be used to develop SPL authoring tools/software for SPL-formatted entries submitted through the (eventual) portal. The SPL enforces control over crucial product information, resulting in a standard for product labeling to enhance the accuracy and reliability of product information. Per the FDA, it has adopted it to enhance patient/customer safety and product usability within its consumer base.
See related: FDA Issues Draft Guidance for Cosmetics Company Product Registration and Submission
As the industry awaits the portal's launch, the FDA advised cosmetic industry members to "continue to prepare for registration and listing by reviewing the documents FDA has provided and being proactive in collecting the information required to complete their facility registrations and product listings."
See the FDA website for more information and guidance documents.