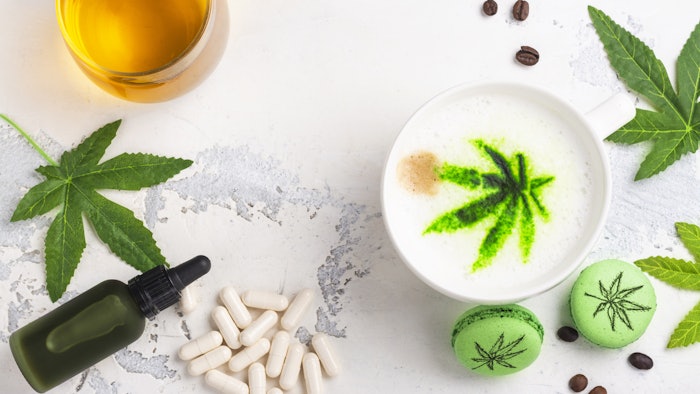 U.S. Representative Chellie Pingree (D-Maine) introduced a bill on Feb. 8, 2022, the Hemp Advancement Act of 2022, to improve provisions outlined in the 2018 Farm Bill, according to a report in Forbes. The aim is to provide greater clarity and flexibility to hemp growers and processors.

"The 2018 Farm Bill laid a legal pathway for hemp production but created overly complicated regulations and hardship for farmers and small businesses in the process,"
Pingree stated
. "I am introducing The Hemp Advancement Act of 2022 to eliminate unworkable testing requirements, set reasonable THC thresholds for producers and processors while protecting consumers, and end the discriminatory policy that bans people with drug convictions from growing legal hemp."
See related: Global CBD Skin Care Market to Reach $3.4 B by 2026
Per Forbes, Under Pingree's legislation, the maximum THC permitted in hemp products would be increased from 0.3% THC on a dry weight basis to 1.0%. The bill also allows for hemp extracts to exceed the 1.0% threshold while they are in production, provided that final products do not exceed the allowable level. The measure also removes the federal requirement that hemp be tested for potency by labs registered with the Drug Enforcement Administration.
Update: Debbie Waite, co-chief executive officer of Steinberg & Associates, clarified: "the Hemp Advancement Act of 2022 introduced by Representative Pingree last week is seeking to correct issues with THC content fluctuations based on when the plant is tested for THC content. It does not affect cosmetics, as the 0.3% THC level is still required for the finished product." She added, "The 1% is for testing the harvested plant. There is an issue with THC level variances in harvested plants over a few weeks. It stabilizes after awhile."
One notable provision of the Hemp Advancement Act, the Forbes report noted, is, in addition to the increased THC limit on hemp products, the bill includes all forms of THC in the 1.0% percent limit. This could impact the growing market for products made with delta-8 THC that can be derived from hemp. 
The bill intends to prohibit the sale of intoxicating hemp products, many of which are prohibited the Federal Food, Drug, & Cosmetic Act and state laws. However, as Shawn Hauser, a partner with the law firm Vicente Sederberg, explained to Forbes, it may pose a risk to other cannabinoids; he did not specify which.
"The language may unintentionally bar certain non-intoxicating cannabinoids that are safely made subject to processing and food safety standards or smokeable hemp products," he explained. He added that many states are struggling to establish appropriate legal standards distinguishing non-intoxicating hemp products from intoxicating products.
See related: CBD, Microbiome and Personalization Take the Stage at SCC Scientific Meeting