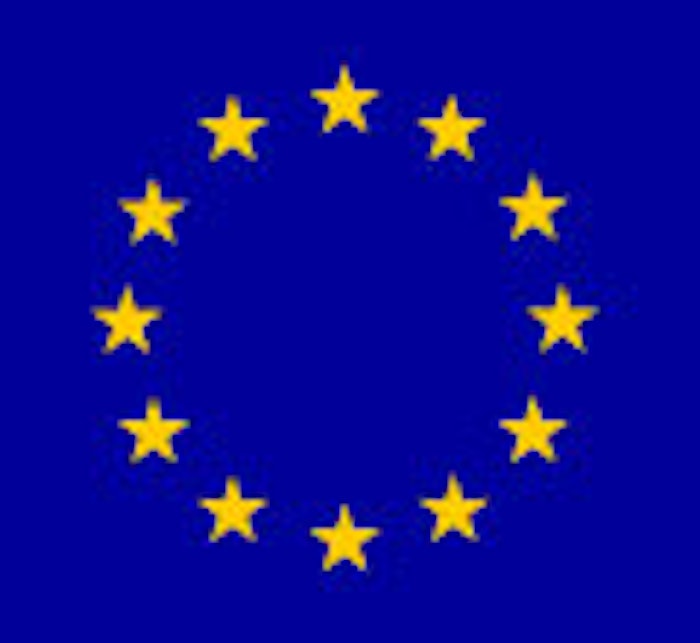 The European Commission announced plans to invite scientists to join its Scientific Risk Assessment Advisory Structure of Scientific Committees, Pool of Advisors and Database of Experts. The Scientific Risk Assessment Advisory Structure is charged with providing the Commission with high quality and independent scientific advice on matters related to consumer safety, public health and the environment. A decision establishing the advisory structure is expected to be adopted by the Commission soon. It will replace the Commission Decision 2004/210/EC setting up Committees in the field of consumer safety, public health and the environment.
To that end, the Commission will launch a call for expression of interest. This communiqué is published as preliminary information only. Depending on level of interest and availability for work, scientists may apply for membership in one or more of the following: Scientific Committee on Consumer Safety (SCCS), Scientific Committee on Health and Environmental Risks (SCHER), Scientific Committee on Emerging and Newly Identified Health Risks (SCENIHR), Pool of Scientific Advisors and Database of Experts. The Commission appoints the members of the Scientific Committees (SCCS, SCHER, and SCENIHR) and those of the Pool of Scientific Advisors on the basis of their expertise. Successful applicants are expected to be well-established scientists with more than 10 years of professional experience and multi-disciplinary accomplishments. The deadline for applications will be Oct. 31, 2008. More information about the current Scientific Committees is available at http://ec.europa.eu/health/ph_risk/risk_en.htm.
Membership in the Database of Experts will be open to all scientists who wish to contribute to the work of the Scientific Committees on an ad hoc basis, on specific issues, as members of working groups or on the occasion of hearings and workshops. For the Database of Experts, there is no application deadline and no requirement for a specific length of professional experience. The SCCS, the SCHER and the SCENIHR will each consist of a maximum of 17 members and may associate, at their own initiative, up to five scientific advisors from the Pool to contribute to a committee's work on specific issues. The associated members participate in the activities and deliberations on a given subject and have the same functions, responsibilities and rights as the members of the Committee. The Commission may also ask members of the Pool of Scientific Advisors to replace on a permanent basis members of the Scientific Committees who resign or whose membership is terminated. In addition, members of the Pool may be included in the activities of different working groups, in the provision of rapid advice requested by the Commission, or in thematic workshops/scientific meetings.
Members are appointed to the Scientific Committees for a term of three years and may not serve more than three consecutive terms. They remain in office until they are replaced or their appointments are renewed. Scientific advisors are appointed to the Pool for a period of five years and their appointment may be renewed.
Eligibility
Applicants must have: a university degree in a relevant scientific area, preferably at postgraduate level; at least 10 years of professional experience (not required for database-only applicants); and good knowledge of the English language. This call for expressions of interest is open to scientists from all over the world.
Selection Procedure
Preference will be given to candidates who possess: professional experience in the fields of competence of the Scientific Committees; experience in carrying out scientific risk assessment and/or providing scientific advice; analytical skills: analyzing complex information and peer reviewing scientific publications; professional experience in a multi-disciplinary and international environment; and managerial/organizational skills, in particular in chairing and organizing working groups. In its selection process, the Commission will also consider candidates' independence (potential conflicts of interest), representation from different geographic regions, and gender balance. Each expression of interest will be assessed individually by at least two members of the selection board. The European Commission is an equal-opportunity employer and committed to avoid any form of discrimination.
Workload and Indemnities
Applicants for membership in a Scientific Committee should be prepared to attend meetings on a regular basis, to actively contribute to scientific discussions, to examine documents and to make comments during meetings, to attend workshops and hearings on invitation and act as "chairs" and/or "rapporteurs" of working groups, on an ad hoc basis. Most of the working documents are in English and the meetings are also conducted in English. Applicants should take into account that meetings in general involve preparatory work. It is estimated that each scientific committee will meet in plenary sessions between five and ten times per year.
Members involved in working groups will need to attend additional meetings. Candidates should be willing to work with electronic methods for the management and exchange of documents. Meetings usually take place in Brussels. Members of the Advisory Structure and the experts are entitled to an indemnity related to their participation in the meetings of the committees and for serving as a rapporteur on a specific question. Meeting participants are also entitled to travel and subsistence allowances. Interested scientists should consult the soon-to-be-published EC Decision establishing the Advisory Structure and in particular its annexes. Those annexes will contain more details about the fields of competence and the applicable indemnities, which are to be re-assessed in 2009 in accordance with the price indexes. The Decision will be published on this web-site by mid-September or shortly afterwards.
Application Procedure
Starting on Sept. 20, 2008, or soon thereafter, applicants will be invited to fill out and submit the online application form which includes a curriculum vitae and a list of publications as attachments. The application form requires Adobe Acrobat Reader 8.1.2 or higher. The closing date for submitting applications will be Oct. 31, 2008. Please note that registration in the Database of experts will remain permanently open (no deadline set). Only online applications submitted via the internet will be considered. Contact Sanco-call-experts-2008@ec.europa.eu.