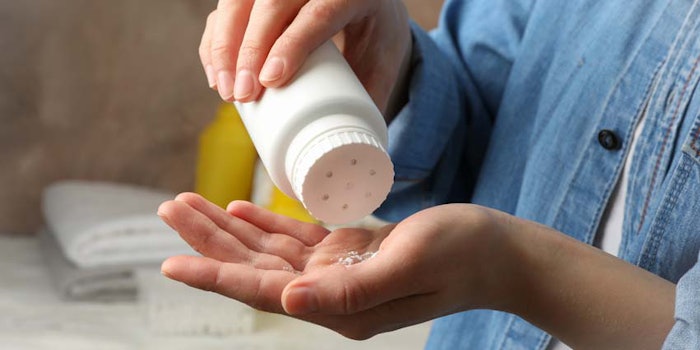 As reported by Johnson & Johnson (J&J), U.S. District Judge Freda L. Wolfson, of the District of New Jersey, who is presiding over collective litigation claiming Johnson's Baby Powder causes ovarian cancer, determined certain plaintiff expert witnesses did not present scientifically sound evidence to support aspects of their opinions. They therefore cannot present their theories before a jury.
Furthermore, Wolfson did not limit the testimony of any of J&J's expert witnesses. According to J&J, the specific testimonies excluded were those of asbestos testing expert William Longo, Ph.D., and Ghassan Saed, Ph.D., whose experiments allegedly show that talc can cause ovarian cancer.
This decision to exclude these testimonies, referred to as the Daubert decision, is not a determination by the court on the validity of the plaintiff's allegations, however. Johnson & Johnson will continue to defend these lawsuits at trial, and plaintiffs must meet their burden of proof.
See related: Talc Results are In: FDA Releases 6-part Report
Regarding the Daubert decision, among other findings, the opinion states that according to Judge Wolfson, the plaintiffs' key biology expert's, Ghassen Saed, Ph.D.'s, opinion that "the use of talc causes ovarian cancer" is "unsupported by the findings of his study" and is therefore an "unreliable" conclusion. In addition, the plaintiffs' asbestos testing expert, William Longo, Ph.D., cannot testify about the results of his polarized light microscopy (PLM) due to "real reliability and reproducibility issues plaguing Dr. Longo's PLM testing."
Longo also cannot testify that women who used talcum powder were exposed to "significant" amounts of asbestos because he reportedly "fails to offer any scientific support for his opinion that the use of the [defendant's] talc products causes exposure, let alone significant exposure, to asbestos."
J&J adds that verdicts against the company that have been through the appeals process have been overturned. In addition, the most recent published cohort study, published in the Journal of the American Medical Association, pooled a number of high-level epidemiological studies and found no statistically significant increased risk of ovarian cancer with talc use.
J&J understands the talc litigation has caused confusion and concern in consumers over the safety of Johnson's Baby Powder, and is committed to ensuring the facts about talc are understood. The company reports this product has been trusted for more than 100 years, and decades of independent scientific evaluations have repeatedly confirmed the product does not cause cancer. In addition, no professional organization or regulator has concluded that there is scientific evidence supporting the plaintiff claim of causation between talc and ovarian cancer.