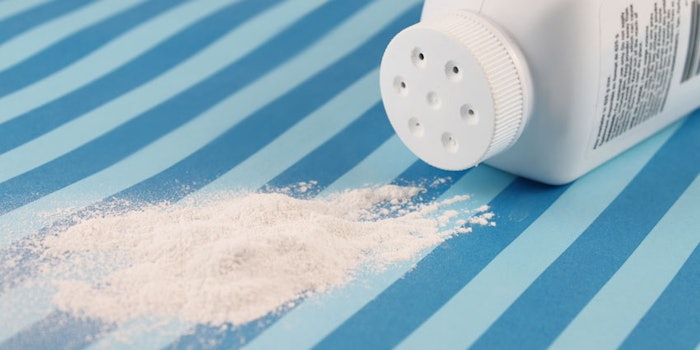 The U.S. Food and Drug Administration (FDA) has announced Johnson & Johnson's (J&J) recall today of baby powder lot #22318RB.
According to the FDA, a sample from this lot was found to contain chrysotile fibers, a type of asbestos, and on Oct. 18, 2019, J&J voluntarily recalled the product. The FDA noted, however, that a sample from a different lot, #00918RA, tested negative for asbestos.
This sampling is part of the FDA's ongoing survey of cosmetic products for asbestos, which was initiated in 2018 and involves approximately 50 products; e.g., select products from Claire's, as previously reported. The FDA expects to issue the full results of its testing by the end of the year. This will include results from cosmetic products that test negative as well as positive.
The FDA has been releasing positive results on an ongoing basis to alert consumers to stop using those products. The adminstration has been informing individual manufacturers of products testing negative for asbestos.
The FDA will continue to update its Cosmetic Recalls & Alerts page with new information as it becomes available.