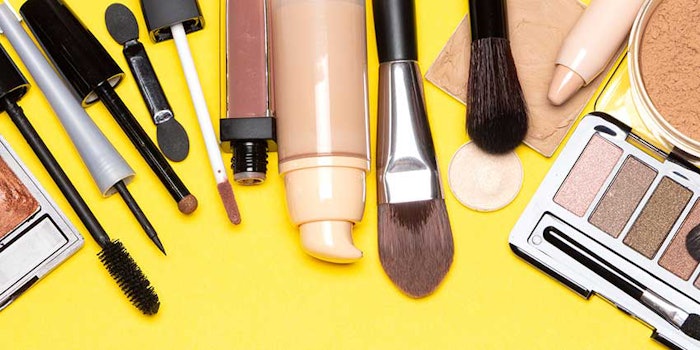 Citing health concerns, California's legislature is considering a bill that would ban the sale of all cosmetics in the state containing certain ingredients.
The proposed legislation, Assembly Bill 495, would amend the state's Health and Safety Code. Building off of the existing Sherman Food, Drug and Cosmetic Law—which "prohibits the manufacture, sale, delivery, holding or offer for sale of adulterated cosmetics"—the new bill would go further and define adulterated cosmetics as those that contain asbestos, lead or the following ingredients:
Dibutyl phthalate;
Diethylhexyl phthalate;
Formaldehyde;
Formaldehyde releasers;
Mercury and related compounds;
Isobutylparaben;
Isopropylparaben;
Butylparaben;
Propylparaben;
Toluene;
Triclosan;
Carbon black; and
Per- and Polyfluoroalkyl substances (PFAS).
Related: California Passes Bill Banning Animal Testing
The bill's authors, Assembly members Al Muratsuchi and Buffy Wicks, stated the following:
"Californians deserve to know whether the cosmetic products they purchase in the state are not harmful to their health. While cosmetic products sold in the U.S. are largely unregulated, other nations—and even retailers—have proactively banned or restricted the use of hundreds or thousands of cosmetic ingredients. AB 495 will protect consumers by banning the sale in California of cosmetics containing known carcinogens, reproductive toxins and endocrine disruptors that are harmful to human health," said Muratsuchi.
Wicks also commented: "Most of us, including me, use cosmetics on a daily basis. Some still contain chemicals that are harmful to our bodies. AB 495 will protect consumers so that we can continue to use our favorite products without worrying about what's in our mascara."
The bill was introduced on March 19, 2019, and is sponsored by the Environmental Working Group and CALPRIG. Read the full text here: Assembly Bill 495.
Update: On April 10, 2019, The Los Angeles Times reported that California State Assembly's Environment, Safety and Toxic Materials Committee announced that it would postpone the vote on AB 495, citing a lack of support to move the bill to the Assembly Health Committee on April 23.
The bill will likely be held until 2020, according to the publication.