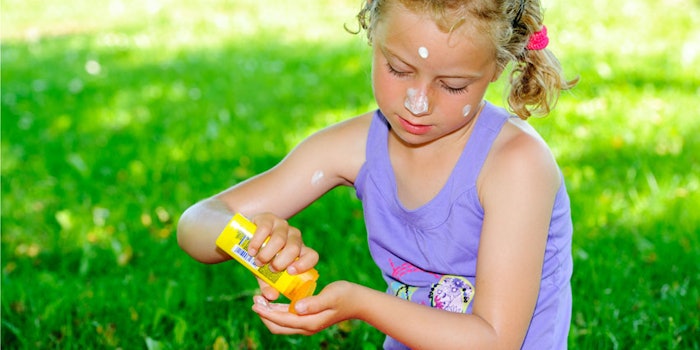 According to the American Society for Dermatologic Surgery Association (ASDSA), the state of Arkansas has joined 18 other states in adopting a law that allows minors to possess and apply sunscreen at school to avoid overexposure to the sun.
Governor Asa Hutchinson signed HB 1167 into law; it was co-sponsored by Representative Lee Johnson, MD, and carried through the Senate by Senator David Wallace.
The Law
The legislation is based on ASDSA's model bill, referred to as SUNucate, which aims to remove barriers prohibiting students from bringing and applying over-the-counter (OTC) sunscreens at school or during school-related activities. Under the new law, students will no longer require written authorization from a parent, legal guardian or health care professional to possess or use sunscreen.
"Sunscreen is one of the best tools we have to protect ourselves from skin cancer," said ASDSA President Murad Alam, M.D. "Commonsense solutions like SUNucate are one of our strongest defenses against harmful ultraviolet radiation from the sun. We need to encourage children to use sunscreen whenever they are outdoors and practice sun-safe behavior throughout their life." 
The Impetus
The ASDSA explained the need for such legislation arose after concerns were raised by dermatologists and reports appeared in the media about students being required to bring a note or prescription from a physician in order to possess or use sunscreen, which is classified as an OTC by the U.S. Food and Drug Administration.
The Centers for Disease Control and Prevention and the United States Preventive Services Task Force both believe children should have access to sunscreens and other sun-protective measures in order to reduce their risk of skin cancer.
Update: A similar law was passed in Maine on April 11, 2019—LD 411, modeled after the SUNucate legislation, ensures that a prescription or physician's note is no longer necessary in order for children to apply sunscreen during outdoor activities.