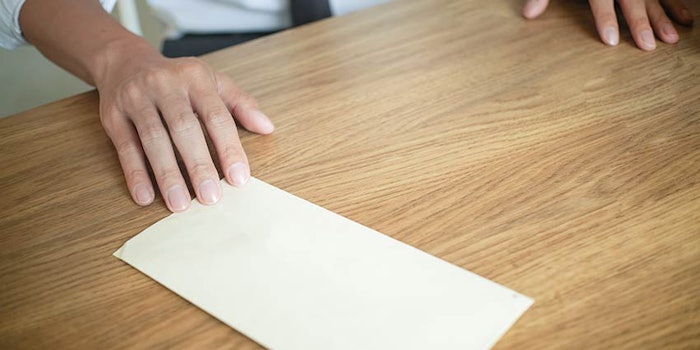 U.S. Food and Drug Administration (FDA) commissioner Scott Gottlieb has announced his resignation via Twitter.
Gottlieb, who assumed the role in May 2017, cited the commute and missed time with his family as motivators for the decision. (His wife and three children have remained in Westport, Connecticut, since he took office).
Per the Washington Post, President Trump tweeted "Scott Gottlieb, who has done an absolutely terrific job as Commissioner of the FDA, plans to leave government service sometime next month" in response to the resignation. He added, "Scott has helped us to lower drug prices, get a record number of generic drugs approved and onto the market, and so many other things. He and his talents will be greatly missed!"
"All of us at HHS are proud of the remarkable work Commissioner Gottlieb has done at the FDA," Health and Human Services Secretary Alex Azar said in a statement. "He has been an exemplary public health leader, aggressive advocate for American patients, and passionate promoter of innovation. …The public health of our country is better off for the work Scott and the entire FDA team have done over the last two years."
An Update on Asbestos
The announcement comes the same day that Gottlieb, along with Center for Food Safety and Applied Nutrition director Susan Mayne, released an official statement on tests confirming a 2017 finding of asbestos contamination in certain cosmetic products, as well as new steps the FDA is taking to improve cosmetics safety.
The products, sold by Claire's and Justice, included brushes, glitter cream and eye shadow, and were initially tested by third-party laboratories. After Claire's withdrew the products, and Justice recalled them, the FDA began conducting independent tests. These tests confirmed the presence of asbestos in three products from Claire's and one from Justice.
Claire's "refused to comply with the FDA's request" to recall the products, according to an FDA announcement; though the agency has no authority to mandate a recall, it warns customers not to use them.
"These findings serve as an important reminder that under our current authority, the FDA has only limited tools to ensure the safety of cosmetics products," read the statement. "We are dependent on manufacturers to take steps to ensure the safety of their products and we are calling on manufacturers to improve their oversight for risks such as those we're identifying today. Under the current regulatory framework, cosmetics manufacturers and retailers bear critical responsibilities in assuring the safety of their products."
As such, the agency is pursuing new measures to ensure safety, including:
Working with manufacturers and requesting information about the procedures they use to ensure their cosmetics are safe, particularly how they ensure talc is free from asbestos and how many products contain talc.
Imploring cosmetic firms to voluntarily register their products and list ingredients, including talc, via the FDA's Voluntary Cosmetic Registration Program, and to report adverse events involving cosmetic products to the Center for Food Safety and Applied Nutrition's Adverse Event Reporting System.
Continually evaluating concerns about ingredients or products, and informing and advising consumers of any identified public health risks
The FDA's laws governing cosmetic products have not been updated since first enacted in 1938; this is attributed to the relatively low risk they pose.
"Our overarching aim is to ensure the safety of cosmetic products and protect consumers," read the statement. "To significantly shift the safety paradigm of cosmetics in the U.S., we would need to work with stakeholders, including Congress, to modernize the outdated regulatory framework that the FDA has been operating under for more than 80 years when it comes to cosmetics."