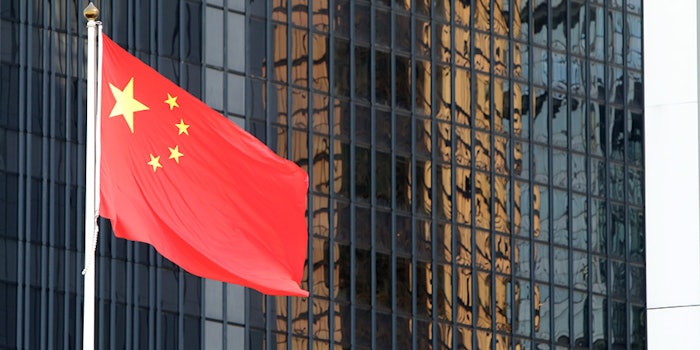 The China Food and Drug Administration (CFDA) has shone a spotlight on the country's cosmetic marketing policies—namely, in regard to "medical" cosmetics, or cosmeceuticals, a booming segment for Chinese consumers.
The policies were published on Jan. 10, 2019, in a collection of answers to frequently asked questions (FAQs) on cosmetic supervision and management by the National Medical Product's Administration. In the wake of these policies, marketers and formulators may need to prove their products contain only sanctioned ingredients and remove illegal claims and products.
Medical Claims
In terms of regulation and market presence, the global standard is to separate medical products from cosmetic ones. China's FAQs state that products registered as cosmetics are banned from including terms such as medicated cosmetic or medical skin care products. 
This is based on Articles 12 and 14 of the current Regulations on Cosmetic Hygiene Supervision in China. Since the release of the FAQs, many of China's e-commerce platforms and cosmetic brands have reportedly removed products containing medical claims. 
Ingredient Examples
Epidermal growth factor (EGF) and marketing claims regarding its presence are also prohibited. It should be noted that EGF, aka human oligopeptide-1, is a separate substance than oligopeptide-1. EFG accelerates skin growth and is prohibited in Chinese cosmetics, whereas oligopeptide-1 can be used as a skin conditioner and is listed in China's Inventory of Existing Cosmetic Ingredients (IECIC 2015).
The text also outlines that ingredients such as trace stabilizers, preservatives, antioxidants and others added to raw materials may not be marked on the product label; these should be reported in product formulations but are not included in the cosmetic ingredients category. This is reportedly due to such ingredients easily degrading, therefore rendering them undetected during sampling inspection, according to ChemLinked.
To read the full FAQ report, visit www.nmpa.gov.cn.