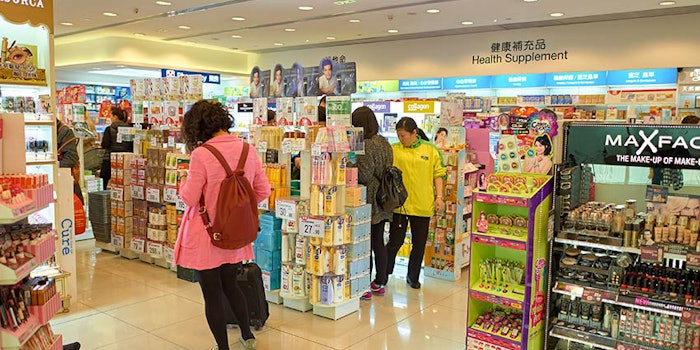 The China Food and Drug Administration (CFDA) has published its Draft Rules on the Classification of Cosmetics, per Mayer Brown JSM.
The previous classifications—which were more than 20-years old—failed to fully reflect recent developments or meet regulatory needs, noted Mayer Brown. While they will remain effective, detailed classifications will be added for the purposes of "filling, registration, administration and statistics of cosmetics."
Cosmetics will be identified by digital codes reflecting their classification. Each code will consist of four parts, representing the product's function, body parts, forms and target population.
The new iteration offers more detailed classifications for cosmetics, including:
Twenty-five categories of product function, such as hair dye and aromatic;
Twenty-six categories of the product's relevant body part, like hair, skin and lips;
Seventeen categories of product form, including cream, lotion and powder; and
Six categories of target populations (i.e., pregnant women, children, men, etc.).
Though it does not modify the existing legal framework for cosmetics, changes to concrete legal requirements are possible. Per Meyer Brown: "For example, the CFDA might want the digital code to be included on the product label and provide transitional measures for the cosmetics that have already been registered or filled. These are not specified in the Draft Classification, but might be specified in future CFDA regulations."