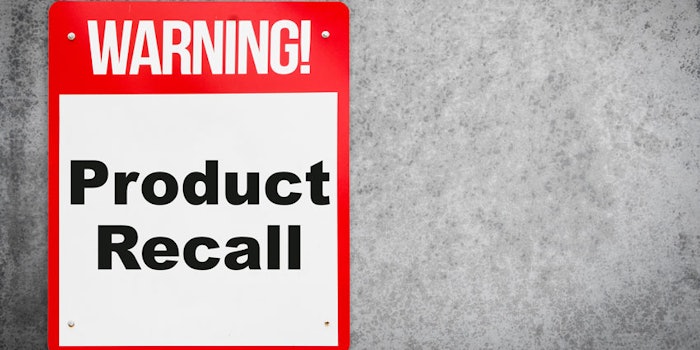 Hoping to increase transparency and public health, the U.S. Food and Drug Administration has announced it will begin expediting the release of information related to recalls.
Product recall information has primarily been accessed through the agency's online weekly Enforcement Report, where recalls are categorized into three classifications based on hazard level. Currently, the three hazard levels include:
Class I - Highest, where there is a reasonable probability that use/exposure will cause serious adverse health consequences or death; examples include defective medical devices or contaminated food;
Class II - Intermediate, where use/exposure may cause temporary or medically reversible adverse health consequences, or a remote probability of serious adverse health consequences; an example would be the failure to disclose MSG content in food; and
Class III - Lowest, where use/exposure is not likely to cause adverse health consequences. Examples in this class may include undeclared colors on food product labels or sub-potent dandruff shampoos.
New 'Not-yet Classified' Class
Since it can take weeks, if not months, for classifications to be properly evaluated, the U.S. Food and Drug Administration (FDA) has begun including "not-yet-classified" recalls of foods, human drugs, veterinary and other products—even while classification is in-progress—on the weekly report. Additionally, the website's search capabilities have been improved, so that users may find it easier to keep track of recall statuses.
"Posting 'not-yet-classified' recalls will not affect current FDA protocols for working with companies to ensure that they quickly alert entities in the supply chain as soon as they have identified a problem with their marketed product," Douglas Stearn, the FDA's director of office of enforcement and import operations, office of regulatory affairs, stated in a blog post on the agency's website.