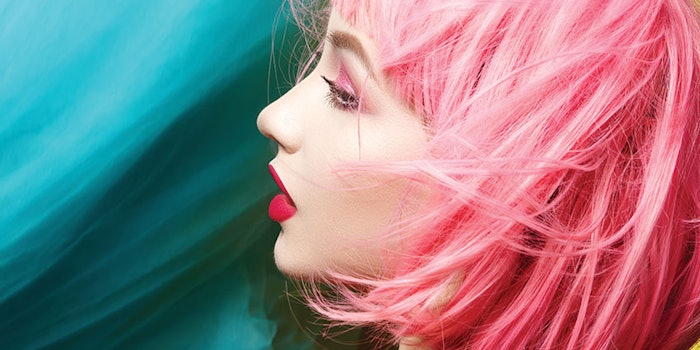 Click through to the June 2019 digital edition to read the complete article.
Hair coloring products have allergic potential, which is reflected in warning text on certain hair dyes in the U.K. and European Union (EU). Recent research suggests more consumers should heed these warnings. This column provides insight in this front, along with an update on one of today's most prominent trends: cannabis.
Allergy Alert for Body Hair Colorants
Hair dyes offer us the opportunity to change and enhance the way we look—and the chemistry involved is incredibly complex and fascinating. However, hair dyes are covered by strict legislative frameworks around the world and must be safe to use, as it unfortunately is the case that some people might still react to a particular ingredient or product. In fact, for some hair dyes, such as the phenylenediamine family, a higher risk of allergy has been identified.
In the EU, certain hair dyes have required labeling for many years that highlights the possibility of allergy. The European Commission extended the legally required warnings in 2009 to include the following text:1
Hair colorants can cause severe allergic reactions.
Read and follow instructions.
This product is not intended for use on persons under the age of 16.
Temporary "black henna" tattoos may increase your risk of allergy.
Do not colour your hair if:
—you have a rash on your face or sensitive, irritated and damaged scalp,
—you have ever experienced any reaction after colouring your hair,
—you have experienced a reaction to a temporary "black henna" tattoo in the past.
The warnings are intended for all oxidative hair colorants and any products containing direct hair dyes that have been classified as either strong or extreme sensitizers.
Hair dyes offer us the opportunity to change and enhance the way we look but at the price of potential allergic reactions.
Manufacturers of oxidative hair colorants go beyond this labeling by recommending that an Allergy Alert Test (also known as a patch test) be performed every time before users apply the product in full to color the hair. The Allergy Alert Test can be performed in a number of different ways. For example, the two components can be mixed before application and applied behind the ear or on the forearm; although it has been suggested that a harmonized protocol for the test could improve compliance.
To investigate this harmonized protocol concept, hair dye manufacturers undertook a proof of concept study over a number of years and across several EU member states. The study,2 published in Dermatitis, showed the importance of the test to assess, in a discreet area of skin rather than on the whole head, if the user would likely react to the hair dye, thus serving as a risk management tool. The study also showed the site of application is practically irrelevant, as interpreted by the consumer and when assessed by a dermatologist.
This indicates both test sites are suitable for Allergy Alert Testing and leads the way for a harmonized test protocol. Cosmetics Europe, the European personal care association, is currently looking at this possibility.
Continue reading in the June 2019 digital edition...
References
Commission Directive 2009/134/EC of 28 October 2009. (2009). Official Journal of the European Union, L 282/15.
Coenraads, P. J., et al. (2018). Allergy alert test for p-phenylenediamine–allergic hair dye users. Dermatitis 29(5) 250–257.
Meredith, E. (30 March, 2019). EU regulatory update on beauty and Brexit, plus microplastics and nanomaterials. Retrieved from: www.cosmeticsandtoiletries.com/regulatory/region/europe/EU-Regulatory-Update-on-Beauty-and-Brexit-and--507887001.html
Meredith, E. (5 Feb., 2019). EU regulatory update: CTPA's take on claims and cannabis. Retrieved from: www.cosmeticsandtoiletries.com/regulatory/region/europe/EU-Regulatory-Update-CTPAs-Take-on-Claims-and-Cannabis-505376341.html