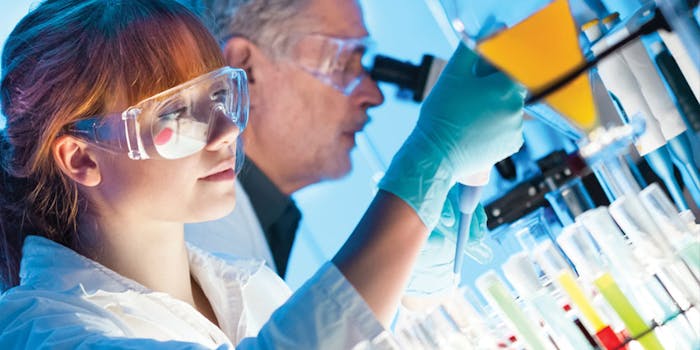 Editor's note: Cosmetics & Toiletries is excited to welcome New Columnist Bart Heldreth, Ph.D., executive director of the Cosmetic Ingredient Review (CIR), to its regular lineup. His expertise will raise the bar on ingredient insight; not only by sharing official CIR Expert Panel conclusions, but by also providing context for those rulings. This month, he shares the panel's (unsurprising) determination that parabens are safe in cosmetics. See below for initial findings; click through to the digital edition for additional context.
The Cosmetic Ingredient Review (CIR) was established in 1976 with involvement and support from the U.S. Food and Drug Administration (FDA), the Consumer Federation of America (CFA), and industry. Over the last four decades, the CIR Expert Panel has established a strong record of protecting public health by thoroughly reviewing and assessing the safety of ingredients used in cosmetics.
The CIR's Expert Panel is comprised of world-renowned dermatologists, toxicologists, chemists, consumer protection advocates and public health experts who have been publicly nominated by consumer, scientific and medical groups, government agencies and industry. The FDA, CFA and an industry liaison participate as non-voting members at Expert Panel deliberations.
The overwhelming consensus among credible experts is that the available safety data for parabens fails to demonstrate risks relevant to cosmetic concentrations.
Scientific deliberations of the Expert Panel are conducted during public meetings and the results are published in the International Journal of Toxicology, a technical and scientific peer-reviewed journal. Anonymous peer-reviewed evaluations of all CIR final reports are key to safeguarding scientific integrity. The CIR and its review process are independent. Furthermore, each member of the Expert Panel is required to meet the same conflict-of-interest standards as those of FDA advisory committee members, and all Expert Panel members have their own careers, separate and distinct from the cosmetics industry.1 Based on these credentials, following are the results of the most recent panel review on parabens.
Parabens Revisited
The Expert Panel has reviewed the safety of parabens several times,2-4 most recently in September 2018. From the latest results, the panel issued a tentative amended report with the conclusion that the 20 ingredients shown in Table 1 are safe in cosmetics under the present practices of use and concentrations described in the safety assessment.
The overwhelming consensus among credible safety assessment scientists, globally, is that the available data fails to demonstrate risks relevant to cosmetic safety in the context of concentration of use. The Expert Panel's independent and tentative assessment affirms this consensus.
Continue reading in the C&T digital edition.
References
Cir-safety.org/supplementaldoc/cir-procedures (Accessed Oct 23, 2018)
FA Andersen, ed, Final report on the safety assessment of isobutylparaben and isopropylparaben, J Am Coll Toxicol 14(5) 364-372 (1995)
FA Andersen, ed, Final amended report on the safety assessment of methylparaben, ethylparaben, propylparaben, isopropylparaben, butylparaben, isobutylparaben, and benzylparaben as used in cosmetic products, Int J Toxicol 27 (suppl 4) 1-82 (2008)
RL Elder, ed, Final report on the safety assessment of methylparaben, ethylparaben, propylparaben and butylparaben, J Am Coll Toxicol 3(5) 147-209 (1984)
SA Csiszar et al, Stochastic modeling of near-field exposure to parabens in personal care products, J Expo Sci Environ Epidemiol 27(2) 152-159 (2017)
Centers for Disesae Control and Prevention, Fourth National Report on Human Exposure to Environmental Chemicals, Updated Tables, January 2017, in National Health and Nutrition Examination Survey 1-656 (2017)
SVAC Samarasinghe et al, Parabens generate reactive oxygen species in human spermatozoa, Andrology 6(4) 532-541 (2018)
RD Mundy and B Cormack, Expression of Candida glabrata adhesins after exposure to chemical preservatives, J Infect Dis 199 (12) 1891-1898 (2009)
CE Cowan-Ellsberry and SH Robison, Refining aggregate exposure: Example using parabens, Regul Toxicol Pharmacol 55(3) 321-9 (2009)
http://ec.europa.eu/health/scientific_committees/consumer_safety/docs/sccs_o_190.pdf (Accessed on Oct 23, 2018)