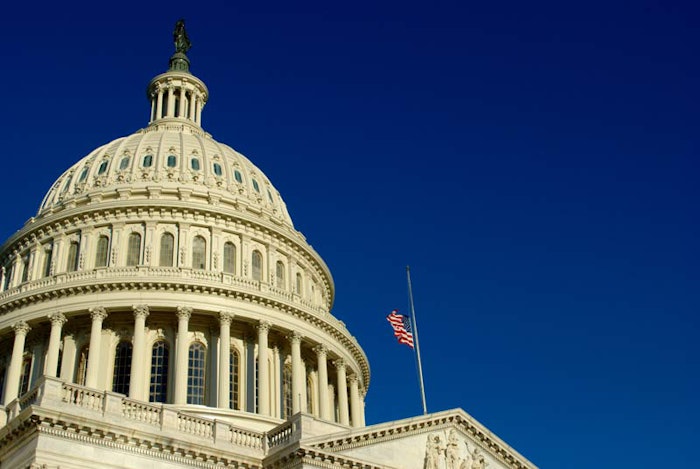 The U.S. is one step closer to officially reforming the Toxic Substances Control Act (TSCA), which governs the safety of chemicals used in personal care and household products.
On Dec. 17, the Senate approved by a 398 to 1 vote a bipartisan bill, S.697 - Frank R. Lautenberg Chemical Safety for the 21st Century Act, which will ultimately need to be signed into law by the president. The bill is written to improve the science behind safety testing and reforms TSCA's 39-year-old guideline by promoting a more nationally uniform chemical regulatory system. The bill must now be reconciled with the U.S. House of Representatives-passed legislation on the same issue.
Following the passage of S.697, U.S. Senator Tom Udall (Democrat-N.M.) said TSCA has been broken from the beginning.
"Thirty-nine years is too long to go without strong protections for Americans' health and safety. I look forward to working with members of the House on a final product that the president will sign so we can finally protect our children from dangerous chemicals," Udall said in an official statement. 
The bill requires that the Environmental Protection Agency's (EPA) chemical safety assessments are based on science alone. In the 39 years since TSCA was enacted, the EPA has been able to restrict just five chemicals, and it has prevented only four chemicals from going to market—out of the more than 23,000 new chemicals manufactured since 1976, Udall's office said. 
The International Fragrance Association (IFRA) North America has applauded the legislation saying it supports encourages innovation, and ensures that materials production drives the global economy. The fragrance industry utilizes an internal TSCA-like program that generates and evaluates data, considers consumer use and exposure and if needed, restricts or bans fragrance materials when scientifically necessary. 
Read more of the story on Cosmetics & Toiletries' affiliate site Perfumer & Flavorist.