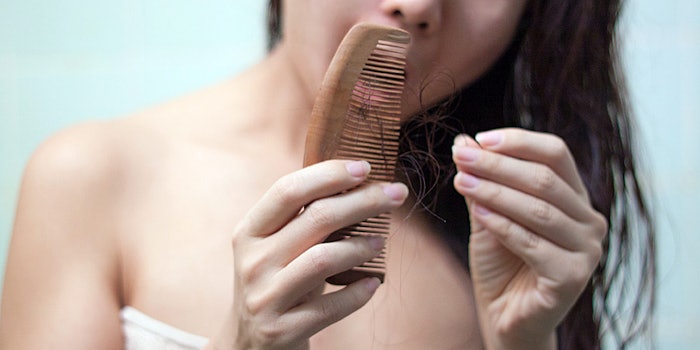 Photo 136026426 © Cao Yan | Dreamstime.com
A class action suit has been filed against Johnson & Johnson's (J&J) OGX brand shampoos and conditioners due to speculated scalp irritation and hair loss.
Recently: Neutrogena Faces Suit Over Benzene in Sunscreens
The products are marketed to nourish, smooth and revive hair but according to Plaintiff Larissa Whipple, the products "falsely represent" those claims with their combination of ingredients including DMDM hydantoin, which has previously been alleged to cause hair loss and scalp irritation upon contact with water.
Previous DMDM Hydantoin Allegations
A previous suit was filed against Unilever/Conopco for its DMDM hydantoin-containing TRESemmé Keratin Smooth Color Shampoo, to which industry expert Perry Romanowski, a consultant and former formulator on the TRESemmé brand, responded, "...There is zero scientific evidence to indicate DMDM hydantoin would cause any hair loss."
The ingredient is a formaldehyde donor and is used to preserve formulations. Romanowski noted that numerous hair care brands use the ingredient in formulas and have done so for decades. "If this ingredient was causing hair loss problems, certainly the ingredient would have been noticed by consumers long before now."
In addition, the Cosmetic Ingredient Review expert panel and Scientific Committee on Consumer Safety (SCCS) have found DMDM hydantoin to be safe for use in cosmetic products at appropriate levels.
Formaldehyde Donor Concerns
The current suit states that J&J failed to properly warn consumers of the dangers associated with using "such a strong ingredient on their hair and scalp," even though the company knew of the risks. And although J&J pledged to remove formaldehyde from products, and did for its other consumer products, it reportedly failed to do so when it acquired Vogue International and its OGX product line in 2016, the case alleges.
'Johnson & Johnson misled and deceived the public, and placed its customers in harm's way, all for the sake of increased profits.'
"...DMDM hydantoin is a formaldehyde donor known to slowly leach formaldehyde when coming into contact with water," stated Whipple in the lawsuit. "Formaldehyde is a well-known human carcinogen that can cause cancer and other harmful reactions when absorbed into the skin."
'Unnecessary Risk'
Furthermore, the class action suit states that DMDM hydantoin has been used as a preservative in J&J products for well over a decade while its use creates unnecessary risk because "safer, natural alternatives exist." Whipple added: "As such, the products are rendered dangerous and unsafe for sale as over-the-counter hair smoothing shampoo products."
Drawing on personal experience, Whipple says she and thousands of other customers have experienced hair loss and scalp irritation as a result of false misrepresentations. Whipple is seeking to represent anyone in the United States who bought the OGX-branded shampoo and conditioner products, plus a consumer fraud multistate subclass and an Illinois subclass.
The case argues that J&J has profited off the sale of its OGX shampoos and conditioners while consumers have been misled and harmed by the company's failure to warn them about the potential dangers of using its products.
According to the court document: "Nowhere on the package labeling or Johnson & Johnson's websites or other marketing materials did Johnson & Johnson warn plaintiff and members of the class that they were at risk of significant hair loss and/or scalp irritation upon proper application of the products. Accordingly, Johnson & Johnson misled and deceived the public, and placed its customers in harm's way, all for the sake of increased profits."
Joining the Suit
Currently, the suit is still under review, meaning there's nothing consumers need to do to join the lawsuit. It will take time before a lawsuit reaches the point where consumers need to take action by filing a claim, which occurs if and when a settlement is reached.
If the case moves forward and settles, those affected will be able to join and should receive notice of the settlement with instructions on what to do next.
Cited Product Violations
Provided below are the OGX shampoo and conditioner products cited, which contain DMDM hydantoin:
OGX Biotin + Collagen Shampoo

OGX Biotin + Collagen Conditioner

OGX Renewing Argan Oil of Morocco Shampoo

OGX Renewing Argan Oil of Morocco Conditioner

OGX Anti-Breakage and Keratin Oil Shampoo

OGX Anti-Breakage and Keratin Oil Conditioner

OGX Detox + Pomegranate & Ginger Shampoo

OGX Detox + Pomegranate & Ginger Conditioner

OGX Marula Oil Conditioner

OGX Nicole Guerriero Midnight Kisses Shampoo

OGX Nicole Guerriero Midnight Kisses Conditioner

OGX Nicole Guerriero Mistletoe Wishes Shampoo

OGX Nicole Guerriero Mistletoe Wishes Conditioner

OGX Nicole Guerriero Ice Berry Queen Shampoo

OGX Nicole Guerriero Ice Berry Queen Conditioner

OGX Extra Strength Hydrate & Repair and Argan Oil of Morocco Shampoo

OGX Extra Strength Hydrate & Repair and Argan Oil of Morocco Conditioner

OGX Ever Straightening and Brazilian Keratin Therapy Shampoo

OGX Ever Straightening and Brazilian Keratin Therapy Conditioner

OGX Kandee Johnson Candy Gumdrop Shampoo

OGX Kandee Johnson Candy Gumdrop Conditioner

OGX Kandee Johnson Frosted Sugar Cookie Shampoo

OGX Kandee Johnson Frosted Sugar Cookie Conditioner

OGX Kandee Johnson Sparkling Cider Shampoo

OGX Kandee Johnson Sparkling Cider Conditioner

OGX Quenching + Coconut Curls Shampoo

OGX Quenching + Coconut Curls Conditioner

OGX Hydrate + Defrizz and Kukui Oil Conditioner

OGX Youth Enhancing + Sake Essence Conditioner