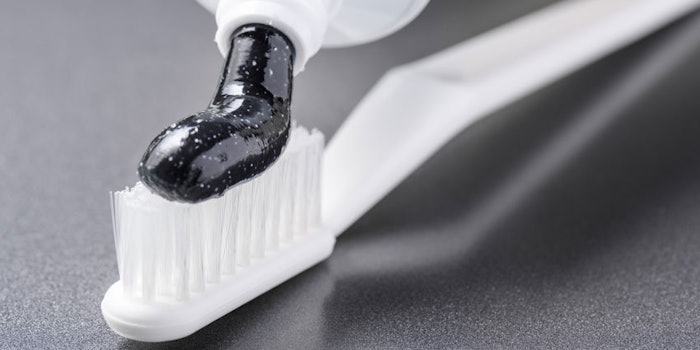 A class action lawsuit filed in New York's Southern District alleges that Procter & Gamble (P&G) promoted the safety of its activated charcoal-containing Crest toothpaste although experts indicate the safety and efficacy of this ingredient have not yet been substantiated.
According to Top Class Actions, customers who bought Crest whitening toothpaste say they were misled to believe charcoal was safe and effective to clean the teeth and gums. "The consensus of respected dentists, researchers and industry experts weighs against the use of charcoal dentifrices, due to the lack of scientific substantiation on safety and efficacy, as well as risks of harm," the suit stated, according to the same source.
The plaintiff, Belinda Housey, claims P&G had been promoting its Crest products as "enamel-safe whitening toothpastes that gently clean, and that can promote healthier gums." She affirms this messaging lacks a factual basis and "recklessly omits" information around the use of charcoal in oral care. Housey seeks to represent several nationwide classes and New York subclasses of consumers who purchased the toothpaste during the applicable statute of limitations.
In particular, Housey cited the American Dental Association (ADA) as having not approved charcoal dental cleaning products. A related literature review published in 2017 in the Journal of the American Dental Association (JAMA) supports this statement, finding unproven claims of efficacy or safety for the ingredient, and recommending that dental clinicians advise their patients to be cautious when using charcoal and charcoal-based dentrifices.
A report by Healthline also weighed the pros and cons of charcoal toothpaste for teeth whitening. It noted the fine grain of the material serves as a gentle abrasive to scrub surface stains away, although the report noted the material is too abrasive for everyday use, which can reportedly wear down enamel, cause tooth sensitivity and potentially expose underlying tooth dentin, causing the teeth to appear more yellow.
The material is highly absorbent, thanks to its heat activation, which causes the charcoal to develop pores that are useful to trap and remove toxins. According to WebMD, activated charcoal is even administered orally to treat cases of poisioning. It is applied similarly in cosmetics for toxin removal in ever-popular charcoal facial masks.
Regarding its oral care application, however, both the JAMA article and Healthline suggest further investigation is warranted.