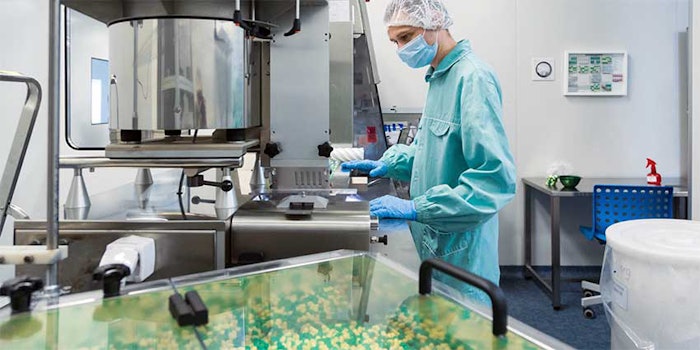 nsf.org
NSF International has been accredited by the ANSI National Accreditation Board (ANAB) to certify manufacturers to the NSF/ANSI 455 GMP standards.
Related: NSF International to Offer GMRA Certification and Audits
This accreditation expands NSF's dietary supplement Good Manufacturing Practice (GMP) certification program to now include cosmetic, personal care and over-the-counter (OTC) product manufacturers. According to the organization, it is the first independent certifier to begin auditing and certifying manufacturers of products to the updated GMP standards.
NSF/ANSI 455 GMP standards are reportedly designed to strengthen safety and quality throughout the supply chain; combine regulatory requirements with retailer quality requirements; and reduce the number of audits and financial costs associated with audits.
Separate from its certification program, NSF's standards development division worked with industry representatives, public health officials, regulators and consumer interest groups over the last five years to develop the NSF/ANSI 455 GMP audit standards. The standards include detailed requirements for: dietary supplements (NSF/ANSI 455-2); cosmetics/personal care products (NSF/ANSI 455-3); and OTC drugs (NSF/ANSI 455-4).
Manufacturers earning the NSF certification receive a certificate bearing both the ANAB and NSF marks. NSF International is currently transitioning dietary supplement clients from its previous GMP registration program (NSF/ANSI 173 Section 8) to NSF/ANSI 455 GMP certification, which is expected to help reduce the annual audit burden of manufacturers.
"Independent certification to NSF/ANSI 455 GMP demonstrates a manufacturer's commitment to quality and Good Manufacturing Practices," said Katie Fillinger, certification program manager at NSF International.
Previously: Safic-Alcan's ChemSpec Gets ISO Certification