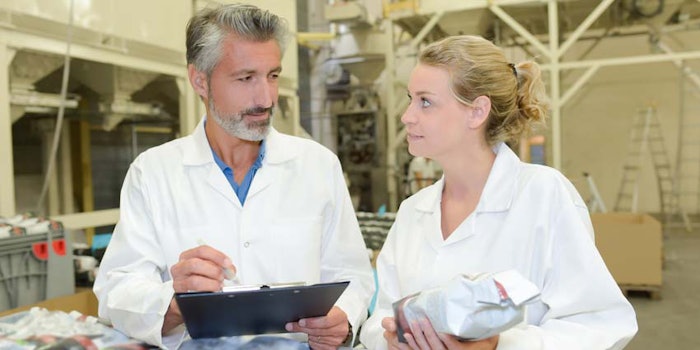 NSF International and the Global Retailer and Manufacturer Alliance (GRMA) have signed an agreement for NSF to serve as a certifying body to provide audits to GRMA member suppliers.
This agreement is the culmination of conversations that began between the two organizations at the founding of the GRMA in 2014. "Since the GRMA's inception, the goal has been to standardize the metrics for evaluating compliance across the supply chain," said David Trosin, managing director of health sciences certification at NSF International.
"With the finalization of the three standards for dietary supplements, cosmetics/personal care products and over-the-counter drug products, NSF International is now poised to complete audits to the various standards used in the development of the GRMA certification program."
Trosin added that the GRMA has made strides to increase efficiencies and reduce costs for its members by identifying costly inconsistencies across the various conformance standards required by multiple manufacturers, and by developing a single, more comprehensive harmonized standard.
"This will have a significant positive impact on manufacturers by reducing the number of audits and total audit days. As a result, manufacturers can look forward to as little as one audit per site per year, with results accepted by any GRMA member."
The GRMA has developed a certification program to harmonize multiple standards in three product categories—dietary supplements, cosmetics/personal care products and over-the-counter drug products, defining a consistent approach for Good Manufacturing Practices (GMPs) for manufacturers. The certification program utilizes the NSF/ANSI 455 standards that encompass relevant regulations, retailer requirements and industry best practices.
The applicable regulations serve as a baseline for each standard. The GRMA will centralize the resultant data for its members, to further alleviate duplication of effort and streamline data flow for members.
"The GRMA is excited to expand our collaboration within industry and are especially thankful for the support NSF International has provided to GRMA since its inception," said GRMA Chairman Mike Finamore.
"NSF International has demonstrated a commitment to raising the bar for the industry and has helped the GRMA establish a certification program focused on consumer safety and trust," added Allyn Shultis, GRMA treasurer.
For more information, visit the GRMA website.