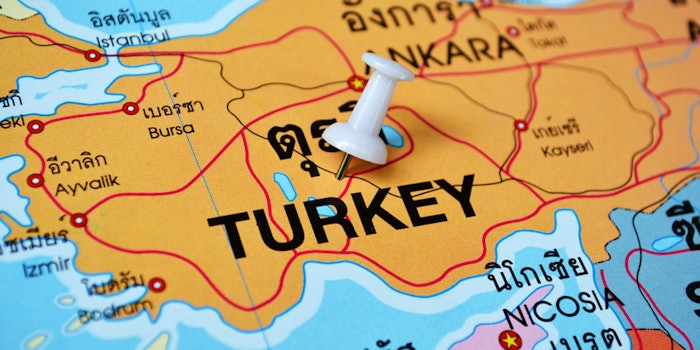 In January of this year, Turkey's cosmetics market saw some major changes. These include the banning of benzylidene camphor, changing requirements for non-oxidant hair dyes and the relationship between local and European Union legislations regarding vivisection.
Any products that did not comply with the following cosmetic regulation were removed from the market.
Additional Article 2 of the Regulation relates to vivisection and previously stated that updates in European Union legislation should be taken into consideration. The amendment regulation changes this article so that only updates in related legislation and in scientific and technological developments should be taken into consideration.


Benzylidene camphor is banned from use in cosmetics. It is removed from Annex 6 (List of UV Filters that are Permitted for use with Cosmetics) and added to Annex 2(List of Materials that are Banned from Cosmetics), effective from 18 February 2016.


 Amendments are made for hair dye substances in non-oxidant hair dyes, effective from 10 August 2016 (Annex 3 – List of Materials which Should Not Be Included into Cosmetics, Except Noted Limitations).