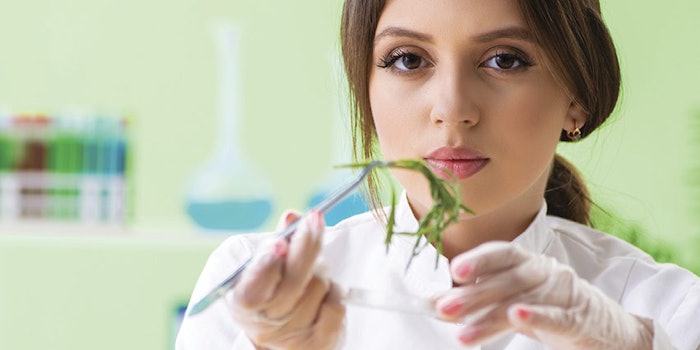 Editor's note: This series will serve as a primer for the cosmetic development process. This first installment covers regulatory considerations and formulation development at its outset. The next installment will appear in the May issue of Cosmetics & Toiletries.
The development of a new cosmetic product is an extensive, multistep process, from idea generation to market launch. Idea generation brings a general concept for a product to a certain population. After this inspired time, the creation of a new cosmetic will proceed in two main steps: 1) product definition and formulation development, and 2) manufacturing, packaging and labeling, before (finally) moving on to market launch.
The product development process involves multiple areas of expertise, including chemistry, marketing, financials, intellectual property and regulations. Here, we will focus on the main regulatory considerations, as it is of paramount importance that this new, promising product be compliant with the relevant regulations in order to be marketed. (Disclaimer: Check with your regulatory specialist to review your specific product and situation.) Although there is no global harmonization of regulations, there are common critical goals in the requirements of various countries, with the cornerstone of all regulations being to safeguard human health. These common goals in the development process include:
Formulation validation;
Product safety;
Microbiological quality;
Product stability;
Efficacy and claims; and
Manufacturing quality, packaging and labeling (see Figure 1).
These goals and their related requirements must be considered throughout the development process (see Figure 2). The sooner these requirements are considered, the better—it is highly recommended to prepare for compliance from the very start, right after idea generation, in order to make optimal use of resources.
Differences between countries will be in the specifics of the implementation of each common element. It must be noted that, if there is no global regulatory harmonization, some countries work toward regulatory convergence. As such, the International Cooperation on Cosmetics Regulation (ICCR) is a group of regulatory authorities from Brazil, Canada, the European Union, Japan and the United States, and ICCR members work together to promote regulatory alignment, in order to maximize consumer protection while minimizing barriers to trade.1
Due to today's lack of global regulatory harmonization, and in order to be specifically compliant, it is necessary to determine, concomitantly to the idea generation, the territory(ies) in which this new product will be marketed. For optimal use of resources, even if marketing in various territories is planned over time, it is worth anticipating and deciding from the start about a global approach and what the initial and future territories are. To help with this decision, it may be beneficial to look at the cosmetic market size and its repartition by country (see Table 1).
It is highly recommended to prepare for compliance from the very start—right after idea generation—in order to make optimal use of resources.
Since Europe and the United States represent the largest markets, examples of U.S. and European regulations will be provided here to illustrate each main common element. The main regulations are, respectively, the U.S. Federal Food, Drug, and Cosmetic Act (FD&C Act)3 and Regulation (EC) No. 1223/2009.4 In the United States, cosmetics are also regulated at the state level.
Formulation Validation
Once the product "rules" are known, the first step for formulators is to define the specifications for the new product. These fall under categories such as presentation, i.e., cream, shampoo, etc.; characteristics such as color, odor and thickness; and functions, e.g., moisturizer, cleanser, etc. It also is important to include the list of specific claims the product should have; e.g., hypoallergenic (see more in future installments). Finally, the stability of the product also must be maintained.
The next step is to choose ingredients to match these specifications—and careful selection is key to ensuring the safety of the finished product. This is critical, not only to developing an effective formulation and attractive product for consumers and sales revenue, but also from a regulatory perspective, since the formulation must be validated qualitatively and quantitatively. The ingredients must be authorized in the targeted countries and their concentrations verified, ensuring they follow the margin of safety (MoS) rules with respect to product exposure; i.e., the target population, frequency, quantity, application site, etc.
Note the differences between countries in prohibited and restricted ingredients. In the United States, for example, each color additive is permitted only for the intended use stated in its listing regulation, so it is essential to determine whether the color additive chosen is approved for the intended use. Except in the case of coal tar hair dyes, failure to meet U.S. color additive requirements deems a cosmetic adulterated; and color additive violations are a common reason for detaining cosmetics entering the United States.
In general, a manufacturer may use any ingredient in a formulation provided that:
The ingredient and the finished product are safe;
The product is properly labeled; and
The use of the ingredient does not otherwise cause the cosmetic to be adulterated or misbranded.
In Europe, the list is longer. EC No. 1223/2009 lists prohibited substances (Annex II), restricted substances (Annex III), authorized colorants (Annex IV) and authorized preservatives (Annex V), as well as authorized UV filters (Annex VI).
Editor's note: This discussion will continue with Part II in our series, to appear in May 2019.
References
ICCR: About us. Retrieved from http://www.iccr-cosmetics.org/about-us/
Cosmetics and personal care industry overview. Retrieved from https://www.cosmeticseurope.eu/cosmetics-industry/
Federal Food, Drug, and Cosmetic Act (FD&C Act). Retrieved from https://www.fda.gov/regulatoryinformation/lawsenforcedbyfda/federalfooddrugandcosmeticactfdcact/default.htm
Regulation (EC) No. 1223/2009 of the European Parliament and of the Council of 30 November 2009 on cosmetic products. Retrieved from https://ec.europa.eu/health/sites/health/files/endocrine_disruptors/docs/cosmetic_1223_2009_regulation_en.pdf