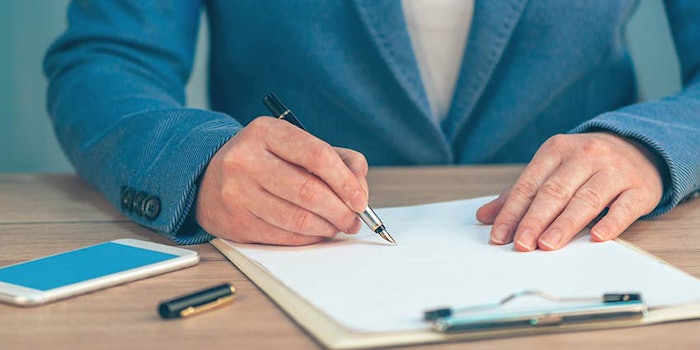 Ultra Chemical has announced that Laura Szymczak has joined its team in the role of senior director, marketing.
She will be tasked with developing and leading the implementation of marketing strategies; she will manage and coordinate marketing and commercial activities, working closely with the company's sales, R&D, application development and manufacturing partners to promote, launch and commercialize products.
Szymczak brings more than a decade of personal care industry experience to the role, most recently as head of marketing, HPC at Lonza. She succeeds Jeroen van den Bosch, who served as the company's technical marketing director for more than two years.
"We are excited to welcome Laura to our business and believe that she will apply her skill set of market evaluation, product development and portfolio and project management to help drive growth across our portfolios," said VP of worldwide sales Jim Lynch.
"Ultra's vision and mission are what attracted me to the role," added Szymczak. "The business has tremendous growth potential and I am beyond excited to work with the team to help achieve this together."