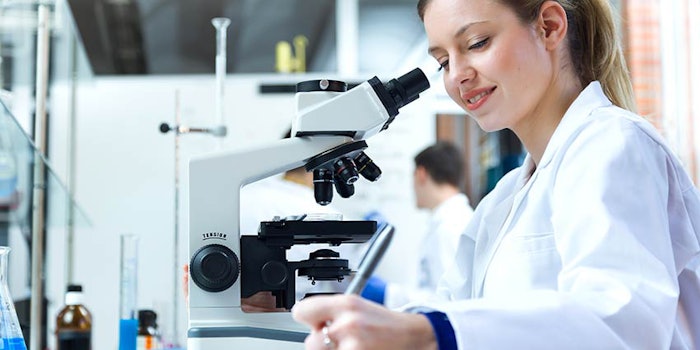 The American Skin Association (ASA) has announced the funding of 13 research grants for 2018.
For more than 30 years, the ASA and its affiliates have funded more than $50 million in grants for research addressing the cause of and potential cures for melanoma, vitiligo, psoriasis and other skin diseases.
Among these are the ASA Milstein Research Scholar Award for Melanoma/Non-melanoma Skin Cancer, this year awarded to Standford University's Carolyn Lee, M.D., Ph.D., for her research on Non-Coding Driver Mutations in High-Risk Skin Cancer. Lee specializes in the management of patients at high-risk for developing skin cancer.
Related: Natural Folate in Human Skin: A New Approach to UV Damage Protection
"Although one in three Americans suffers from skin disorders, the National Institutes of Health devotes less than 2% of its annual budget to discovering their causes or improving methods of prevention, diagnosis and treatment," said ASA chairman Howard P. Milstein.
"The skin is our largest and perhaps most vulnerable organ, yet dermatological research continues to be one of the most underfunded areas of medicine. With these annual awards and grants, ASA continues its work to help close that gap."
ASA's Medical Advisory Committee (MAC), comprised of leading physicians and scientists, oversees the annual grant review and award process. Since its inception, more than 300 investigators—from young researchers to recognized leaders in the field of dermatology—have been supported.
Recipients of the 2018 American Skin Association Research Scholar Awards:
ASA Milstein Research Scholar Award in Melanoma/Non-Melanoma Skin Cancer
Carolyn Lee, M.D., Ph.D.
Stanford University
Non-Coding Driver Mutations in High-Risk Skin Cancer
ASA Calder Research Scholar Award Vitiligo/Pigment Cell Disorders
Jonathan Zippin, M.D. 
Joan & Sanford I. Weill Medical College of Cornell University
Novel cAMP Signaling Pathway Regulates Melanosome pH and Pigmentation
ASA Research Grant for Skin Cancer and Melanoma
David Miller, M.D., Ph.D.
Massachusetts General Hospital
JAK1 Inhibition to Overcome BRAF/MEK Inhibitor Resistance In V600-BRAF Mutant Melanoma
ASA Mulvaney Family Foundation Research Grant for Vitiligo and Pigment Cell Disorders 
Mayumi Ito, Ph.D.
New York University School of Medicine
Understanding Mechanisms for Melanocyte Regeneration Through Stem Cell Biology
ASA Research Grant for Psoriasis/Inflammatory Skin Diseases 
Gwennaelle Monnot, Ph.D.
Columbia University Medical Center
Identification of Pathogenic T Cell Receptor Chains in Alopecia Areata Using Single Cell Sequencing
ASA Research Grant for Quality of Life/Health Services/Outcome Studies
Howa Yeung, M.D.
Emory University School of Medicine 
Quality of Life Impact from Cutaneous Toxicity of Immunotherapy for Melanoma
ASA Research Grant for Childhood Skin Diseases/Disfigurement
Bryan Sun, M.D., Ph.D.
University of California San Diego 
Impact of Becker's Nevus-Associated ACTB Mutations on Hedgehog Signaling
ASA Hambrick Medical Student Grants Targeting Melanoma and Skin Cancer
Mack Su
Massachusetts General Hospital 
Enhancing Response To Immune Checkpoint Blockade In Melanoma
Nicole Urman
Stanford Dermatology
Phase 2 Trial of Topical Remetinostat for Basal Cell Carcinoma
Albert Young
University of California, San Francisco
Using a Deep Learning Algorithm to Diagnose Melanoma from Digital Images
Aubriana McEvoy
University of Washington
Calculating Outcomes in Merkel Cell Carcinoma: A Multivariate Risk Analysis Tool
Khiem Tran
University of Arizona College of Medicine
The Role of man1a1 in Immune Evasion During Progression of Melanoma
Todd Wechter 
New York University School of Medicine
Targeting EZH2 In the Treatment of Non-Sun-Exposed Melanoma