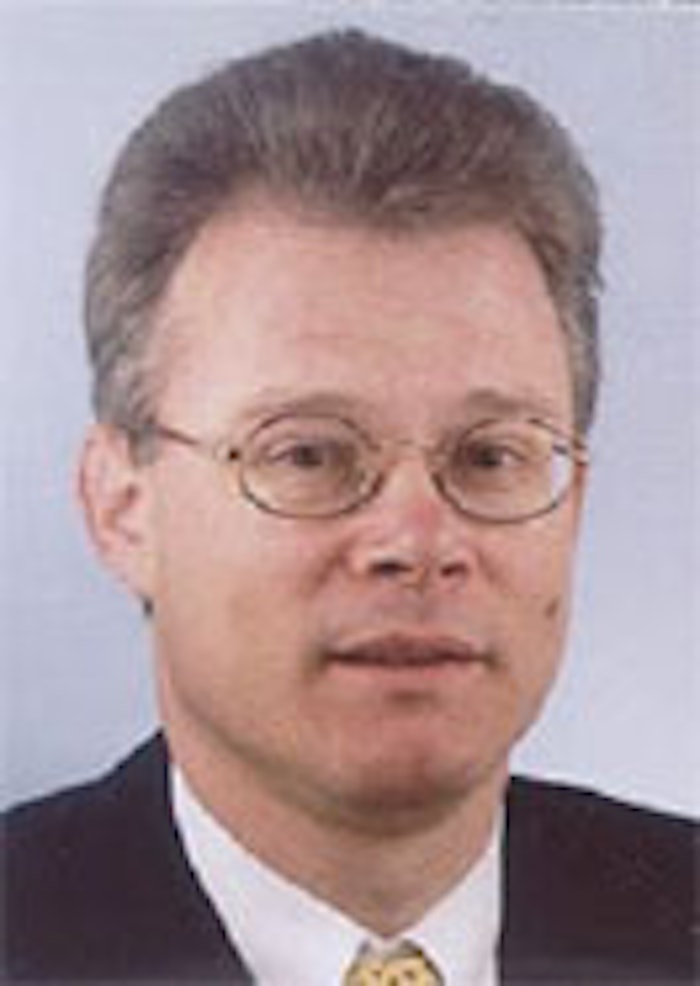 World-renown Delivery Expert to Deliver Top Cosmetic Insight
CAROL STREAM, IL, USA—Sharpening its competitive edge, Allured Publishing Corporation, the global information leader in the cosmetic, personal care, fragrance, and spa and healthy aging industries, has signed world-renown delivery expert, Prof. Johann W. Wiechers, PhD, as its Technical Advisor in an exclusive, multi-faceted capacity.
In his newly created role, Wiechers will not only source and write on emerging innovations in cosmetics and personal care R&D for Cosmetics & Toiletries magazine—he will also identify key trends for events and books, as well as the industry's experts in such areas. Cosmetics & Toiletries magazine's biweekly e-newsletter, C&T Today, will feature regular exclusives written by Wiechers, and at international events he will network as an extension of the Cosmetics & Toiletries magazine team.
"Johann is a sharp addition to our team," said Rachel Chapman, senior editor of Cosmetics & Toiletries magazine. "He will raise our level of technical expertise and precision in the magazine, as well as our books and events, to new heights, and expand our contact base immeasurably. In addition, he will broaden the international dimension for all our content. We're fortunate and excited to have him join us."
"Joining Allured Publishing as part of my new consultancy role feels like the perfectly natural thing to do," Wiechers commented. "First of all, having been associated with Cosmetics & Toiletries magazine's advisory board since October 1999, it feels like I am already part of the family. My love for teaching fundamentals of cosmetic science in a nonbiased way has already been noted by the cosmetic industry. This extended association with Allured allows me to continue these activities as well as to keep highly involved in industry events. Joining forces with Allured Publishing will be a triple-win situation: a win for Allured Publishing, a win for my company and a win for the readers of Cosmetics & Toiletries."
A pharmacist by training, Wiechers completed his doctorate degree in 1989 at the University of Groningen, The Netherlands, where he specialized in skin penetration enhancement. Following six years at Unilever Research in the United Kingdom, he joined Uniqema in Gouda, The Netherlands, in 1995 where he took the post as Skin R&D Manager. His main interests are in cosmetic claim substantiation, noninvasive skin bioengineering, skin sensory techniques, clinical trial design, skin penetration and biostatistics.
In April 2007, Wiechers was appointed Visiting Professor at the University of London, School of Pharmacy, and in June 2007 he launched his own cosmetic science consultancy, JW Solutions. His first book published by Allured, Science and Applications of Skin Delivery Systems, will be launched in October 2007. Wiechers has been a member of the International Federation of the Societies of Cosmetic Chemists (IFSCC) Praesidium since 1998 and currently serves as Vice President. He is serving as Chair of the Scientific Committee for the 2007 IFSCC Conference, to be held in Amsterdam, The Netherlands, in September 2007, where he will be named President of the IFSCC.
Previous IFSCC functions include serving as a Committee Member (2003-2006), Scientific Editor of IFSCC magazine (2001-2004), Chair of the Science and Education Committee (2000-2003) and Honorary Auditor (1998-2000). Wiechers has published, to date, approximately 240 papers, posters, book chapters, columns and podium presentations in the field of topical drug delivery and cosmetic science, and he is regularly invited to speak worldwide at both scientific and commercial conferences.