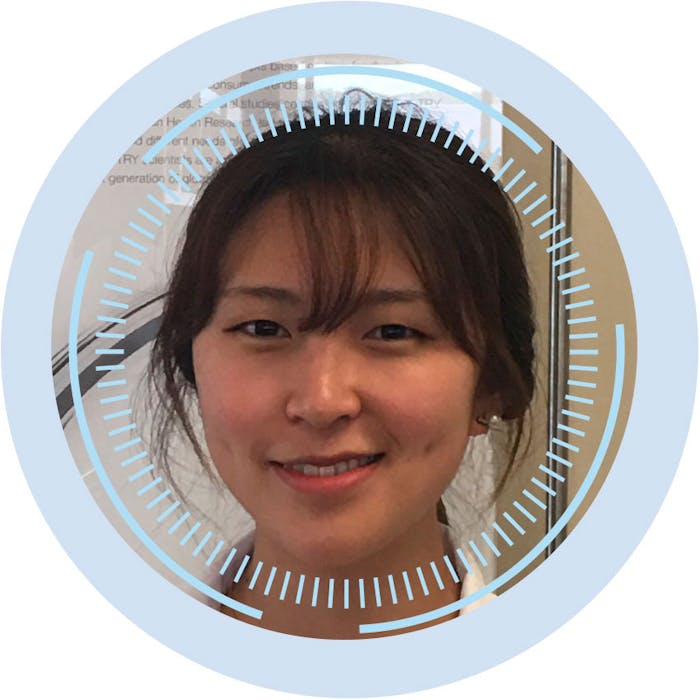 Jeesun Lee—who goes by Jenny—was born and raised in Seoul, South Korea, and moved to the United States when she was 14 years old. She spent all her time in Ohio and studied at the University of Toledo, double majoring in pharmaceutical sciences, and cosmetic science and formulation design.
After gaining work experience in a pharmacy, Jenny now works as a full-time associate research scientist/formulator at Amway in Ada, Michigan, and is eager to learn more and grow as a professional.
Cosmetics & Toiletries: Who are/were your mentors/teachers?
Jenny Lee: During my time at the University of Toledo, Gabriella Baki, Ph.D., was a great supporter when I was switching my major from pharmacy to cosmetic science and formulation design. She truly is a good advocate for students in the Cosmetic Science program.
I had my first internship at Amway, and Louise Schneider was always an amazing mentor all along. John Scimeca is my go-to person for any technical questions as he is a walking dictionary. Also, I would like to thank Jason Rothouse as he has been a great colleague and mentor, especially for my first big project at Amway.
Work Pros and Cons: Textures, Regulations and a Cross-Functional Team
C&T: What interests do you have or what current work are you conducting that relates to cosmetics?
JL: I am all about formulations. I especially love getting exposed to new, innovative and unique texture forms and then reverse engineering those products.
C&T: What do you like most about your work? What do you like least?
JL: What I like most about my work is being in the lab, formulating consumer products with various textures and benefits. It is just so fascinating that what you batch in the lab turns out to be something people can use every day, and that such a product can make a difference in someone's life.
Also, I love working with my team as well as other colleagues in different areas. A single product does not come from one person or one department, but a cross-functional team. I feel fortunate that I have experts around me to ask questions, especially in my first few years in the industry.
If I had to pick … the part I like least about my work is constantly keeping in mind that some of the regulations are not globally harmonized. For example, if I found some interesting ingredients that have either exceptional benefits or a distinctive combination making unique texture forms—but are not globally compliant, I would have to pass it or there would be limited applications available for me to try.
It is certainly not easy to formulate a global product. For some specific effects, we are limited to few choices such as whitening ingredients or OTC products.
C&T: What do you find most challenging about your work?
JL: There are sometimes conflicts between consumers' desires and the outcome geared toward those wants. For instance, some consumers may ask for fragrance-free, paraben-free (or even preservative-free), all natural ingredients … you name it.
But products with those claims or features may not turn out as they expect, since these products might have an unpleasant smell or be less efficacious than other products. Also, it is tough when it comes to myths about cosmetic ingredients and cosmetic safety, where ingredients may be negatively perceived by consumers but are not scientifically proven to be harmful.
Making it to Market and Consumer Communication
C&T: What about the cosmetics and personal care products industries excites you? How would you like your role in the industry to evolve?
JL: Developing one product goes through a comprehensive development process, but it is exciting when you can see what you worked on/developed going into the market in two to three years, and consumers using it.
I would want to be a formulation expert delivering consumers' needs and desires into a product to enhance people's confidence in their daily lives. To do so, it is essential to know the trends, concerns and needs consumers have, and thereby how we can fulfill that with our expertise.
C&T: How is the industry helping to make this evolution happen? How could assistance improve?
JL: I believe the industry supports [this evolution] well by providing market research reports for trends, analyses of products in the market, and so forth. Any information or statistical data would always help, but the accuracy and frequency of this would be critical.
Also, correcting the myths or emphasizing the truths about certain ingredients "known to be harmful" to some consumers or the public using either social media or other means would be important.
Moving Forward: Old Meets New, More Broadly
C&T: What areas or technologies do you think are untapped for cosmetics R&D?
JL: I would say rather than untapped, some topics are less emphasized/focused than others, but I think that always differs and depends upon the environment, generations, cultures and trends. It is a matter of timing—it could be an old technology, but with big needs or the right fit.
C&T: How do you envision the cosmetics/personal care industry of the future?
JL:The world is changing quite rapidly and I am not hesitant to say the impact of looks or physical appearance is getting even stronger. I would envision the cosmetics/personal care industry influencing broader age groups and diverse regions.