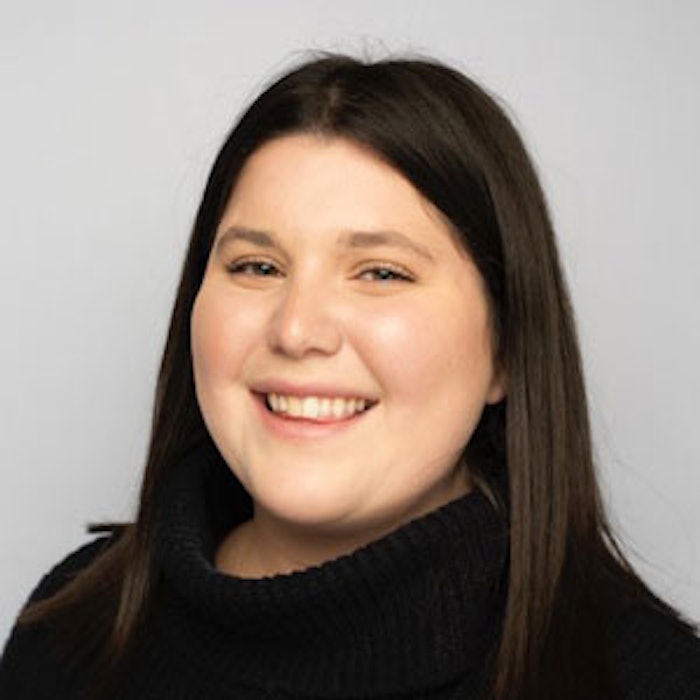 Meet Sydney Holland. She works as a Formulation Chemist Associate at Nu Skin.
Before that, she graduated from the University of Toledo with a bachelor's of science degree in pharmaceutical sciences, with a major in cosmetic science and formulation design. Following are her insights.
What interests do you have, or what work are you conducting, that is relevant to cosmetics R&D?
What do you like most about your work? What do you find most challenging?
The thing I like most about my work is the creativity that goes along with it. This industry is all about innovation and that is the motivation that keeps us all going.
Something I find the most challenging is creating a product that not only fits the needs of the consumers, but is also something that everyone on the team agrees is the best product. Having to make multiple iterations of formula can be tiresome, but it all works out in the end to result in the best product possible.
Describe one of your biggest achievements or "A-ha!" moments relevant to cosmetics R&D.
One of my "A-ha!" moments as a formulator was when I knew what type of preservation system was needed in a personal care and cosmetic product depending on how the product is used and where it will be stored.
For instance, in a product that will be used in the shower, where it is usually warm and damp, using preservatives that are extra efficient in killing mold is probably a good thing to do.
What about the cosmetics and personal care products industries excites you?
One of the things that excites me the most about the cosmetic and personal care industry, right now, is the growing trend of more sustainable, environmentally friendly products, raw materials and packaging. I love that the new age consumer is more conscious of the environment and the negative affects waste can create on our planet. The development of more cosmetic and personal care products that are waterless and or package-free is very exciting to me and hopefully this will not just be a fad.
See related: Formulating on Trend, Waterless Cosmetics
What areas or technologies do you think are untapped for cosmetics R&D? i.e., what areas would you like to explore to shape the future of our industry?
I think the world of the microbiome is very interesting, but only has just taken off in our industry. More research on the topic can and should be conducted not only for the benefit of the people working in the cosmetic industry, but for all consumers as well.