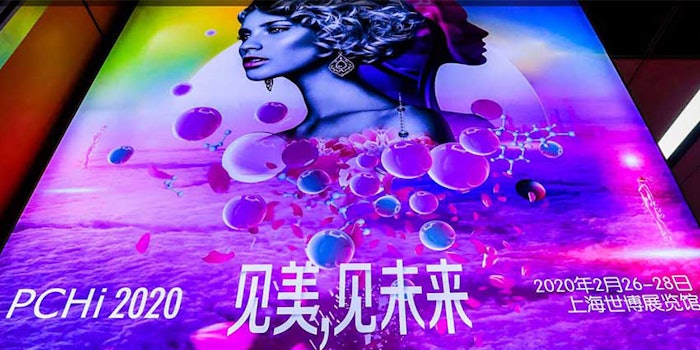 Due to the recent outbreak of the coronavirus in China, the organizer of PCHi has decided to postpone the tradeshow in accordance with the Shanghai municipal government on epidemic prevention and control, and for the health and safety of exhibitors and visitors. 
PCHi2020 was originally scheduled on February 26-28 to showcase the latest ingredients and technologies presented by exhibitors from different countries and regions all over. PCHi provides a business platform for domestic and international ingredient suppliers to engage manufacturers of cosmetic, personal care and household products.
The event is rotated annually between Changjiang Delta and Zhuhai Delta, two of China's most affluent business areas that are also key manufacturing hubs for the personal care, cosmetics, toiletries and home care industry.
PCHi provides peer-to-peer information exchange on emerging market trends, technological innovations, new scientific developments, and updates on international regulations.
The organizer of PCHi will closely monitor the development of the epidemic and keep close communication with the Shanghai government. The new show date and further arrangements will be informed upon confirmation.
For more information about the event, contact PCHi.