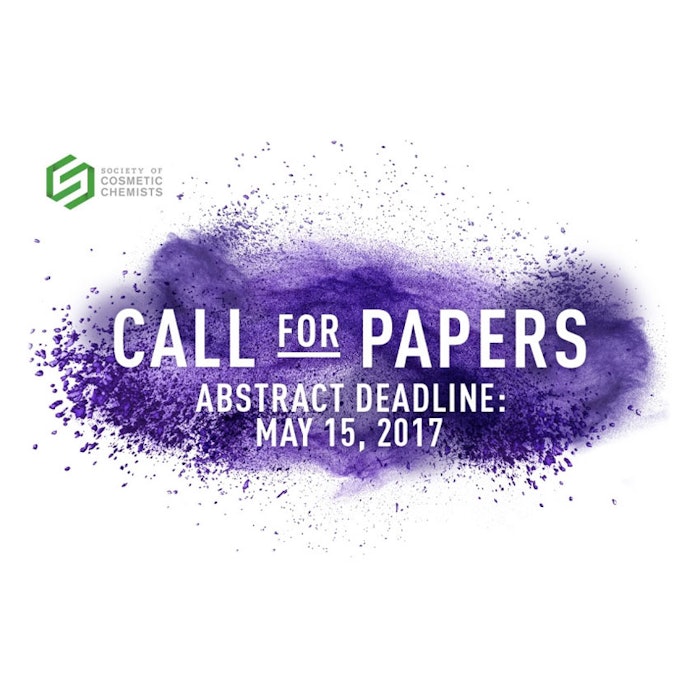 The SCC is calling for papers. Its 71st Annual Meeting is taking place this year on Dec. 11-12, and the abstract deadline is May 15.
This year's meeting will include two tracks: a basic/next-gen track for young professionals looking for introductory information, and an advanced track for those looking to learn about cutting-edge science, technologies and production innovations.
Basic/Next-Gen Track Topics
Skin
Hair Color
Regulations and Preservatives
Testing
Marketing Claims
Advanced Track Topics
Sunscreen Review
Health and Wellness––skin biology, nutricosmetics
Hair and Scalp
eCosmetics
Green Chemistry
Latest Product Innovations
Abstracts should be no longer than 150 words. Any abstract not selected for a podium presentation will be eligible for a poster/tabletop in the Technology Showcase.
Presenters are required to register for the meeting.
For more information visit www.scconline.org/annual-meeting/