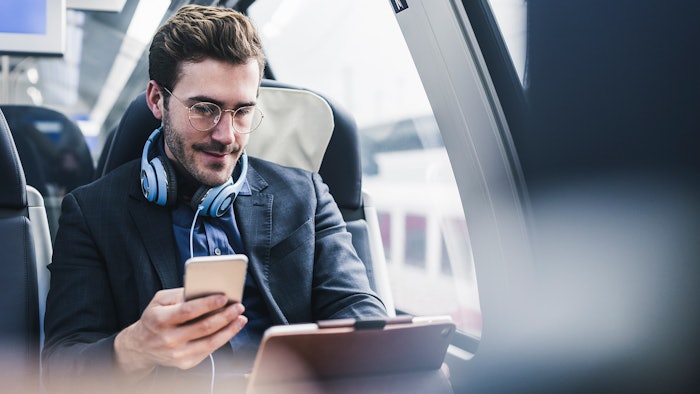 The International Federation of Societies of Cosmetic Chemists (IFSCC) has recognized Symrise for a scientific poster that was presented at the federation's 26th conference at the end of 2021. The jury chose the group's contribution as one of the Top 10 out of 300 posters presented.
Related: IFSCC Awards Transfer Resistance, Gentle Touch, Psychological Anti-aging and More
On the poster, Symrise showed the negative effects of blue light on skin based on its own ex vivo skin model research results. These results relate to the exposition of the skin to sunlight and also to the blue light emitted by the screens of technical devices such as cellphones. These results also showed how the Symrise cosmetic ingredient Dragosine (INCI: Carnosine)—also known as L-carnosine—protects skin against these effects.
"With the new knowledge we have gained from this study, we can add an anti-blue light effect as a property." —Cristina Girardi, Ph.D.
Symrise subsidiary Cutech researched the effects of blue light on the skin and the protective effect of Dragosine from July 2020 to March 2021. In a first step, the experts in the lab used human skin that had been donated by abdominal plastic surgery patients to test blue light radiation. The researchers evaluated the effect in terms of the reactive oxygen species (ROS) as an indicator of oxidation and the number of melan A-positive cells in the basal layer of the skin as an indicator of pigmentation or tanning. The result showed an increase in ROS production and melan-A positive cells following radiation. This means that blue light exerts a pro-oxidative effect that promotes pigment and makes the skin age, among other things.
In the next step, the researchers treated the skin with protectants such as Dragosine and irradiated it again. The experts determined that the ingredient lowered the ROS values, as well as several melan-A positive cells. This indicates that the active offers a solution that can mitigate the negative effects of blue light on the skin. This study also showed that researchers can use the ex vivo skin model for evaluating the consequences of blue light radiation and the protective effect of the preparations tested.
Symrise would like to continue to use the ex vivo skin model that was used in this study to confirm that Dragosine protects the skin against consequences of blue light such as oxidative stress and induced proinflammatory cytokines. The company also wants to test Dragosine's effectiveness in protecting skin against radiation-induced skin impairments, important sources of aging and damage.
Recently: Symrise Partners with Antofénol on Extraction R&D
"Our customers already knew and loved Dragosine as a skin Ingredient with a broad spectrum of useful properties for healthy-looking skin," said Cristina Girardi, Ph.D., scientist at the Symrise ex vivo screening service Cutech. "With the new knowledge we have gained from this study, we can add its new anti-blue light effect as a property. This expands the number of potential applications for our customers. We feel delighted about the recognition of our poster by the IFSCC. The prize shows that we can use our innovative power to develop ingredients, as well as find new uses for a proven product. We feel very proud of this achievement."