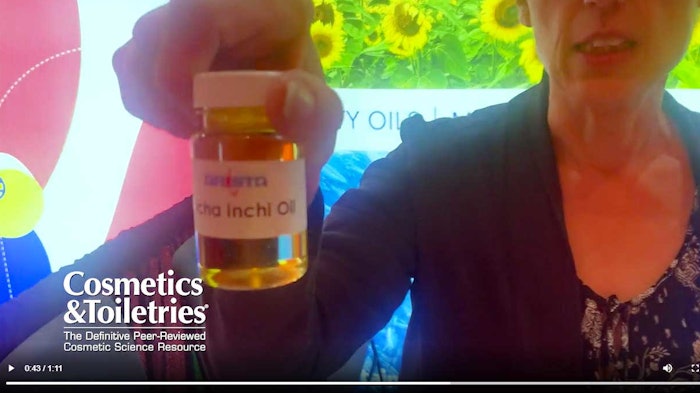 According to Grand View Research, the global cosmetic oil market size is expected to reach US $72.28 billion by 2025, expanding at a CAGR of 5.2% from 2019-2025. In relation, in this video rewind to NYSCC Suppliers' Day, Mary Ann Siciliano, national sales manager of Arista Industries, describes the company's trending vegetable oils for skin and hair care applications.
See related: Research Finds Sustainable Alternatives for Petrolatum
Examples include almond, apricot, safflower and hempseed oil. Also, sacha inchi is highlighted for omegas 3, 6 and 9, and seabuckthorn for omega 7. Watch now.