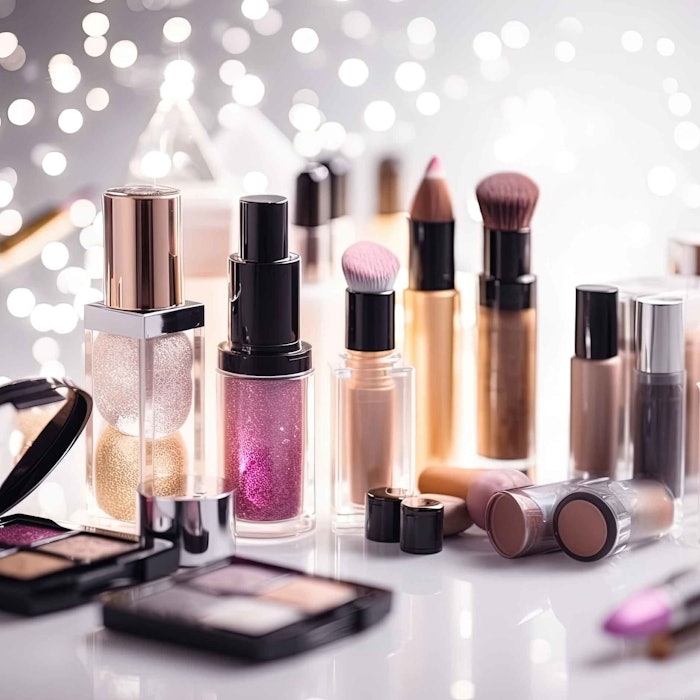 It's go time! You've anxiously awaited the call for entries for the 2024 Cosmetics & Toiletries (C&T) Allē Awards —well, this is it. Our all-new submission platform is now open. Select your best beauty innovation(s), gather supporting documents and enter now!
What are the Allēs?
The C&T Allē Awards, presented by C&T and parent company Allured Business Media, bring behind-the-scenes ingenuity in cosmetics and personal care R&D into the spotlight. Entries including ingredients, chassis/blends, formulas/finished products, testing tools and digital technologies are reviewed by a panel of esteemed judges who rate submissions for novelty, efficacy, utility and more (see submission portal for complete details). Note that assessments are based on the provided documentation; physical samples are not accepted.
Entries will be accepted through July 15, 2023, but act now for the Early Bird rate ($325/entry - through June 8).  Eligible submissions for the 2024 awards should have been launched or implemented between June 1, 2022, through Oct. 31, 2023 (you can submit in advance of a launch).
Finalists will be announced on Nov. 1, 2023. Winners will be awarded and celebrated during an exclusive in-person, red-carpet style awards dinner, to be held in early 2024 in conjunction with the Beauty Accelerate live event (details forthcoming).
New for 2024
The 2024 C&T Allē Awards have been expanded to include two new areas of innovation: chassis/blends and devices. In addition, the previous nine ingredient and formula categories have been re-worked for a total of 10; including a new one that pulls natural/bio-derived innovations to the forefront.
"Supplier companies have worked hard to design and/or pair technologies that work synergistically together within formulas," explained Rachel Grabenhofer, managing scientific editor, C&T. "We wanted to give them a stage to showcase this ingenuity. We call this entry type 'chassis/blends." She added, "Devices were another clear entry type that didn't quite fit and we had requests for this category, so we've responded."
Also, the new natural/bio-derived category is intended to highlight the entry's origin (e.g., natural preservatives and colorants, etc.), rather than its environmental status. "Natural vs. sustainable/eco-friendly have different meanings," said Grabenhofer. "The latter didn't work as its own category because clearly, it is relevant to all categories."
She concluded, "I can't wait to see how the new types and category work out!"
See the C&T Allēs web page for additional details.
Entry Types and Categories
Submission types for 2024 will include:
Cosmetic and personal care ingredients (active or base),
Chassis/blends,
Finished formulas (indie, prestige or mass; contracted or commercial),
Devices,
Testing methods and
Digital technologies (for consumer or business users).
Cosmetic ingredients, chassis/blends and formulas are sub-divided into 10 categories, including:
Anti-aging,
Bath/shower,
Color cosmetics,
Hair and scalp care,
Microbiome focused,
Natural/bio-derived,
Nutricosmetics,
Skin care,
Sun/light protection and
Toiletries (hygiene, AP/deo and oral care).
See the C&T Allēs web page for additional details and enter now!