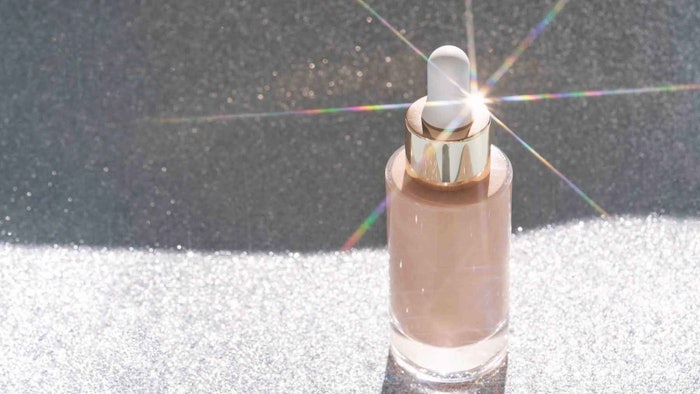 It's almost time! Our all-new submission platform for the 2024 Cosmetics & Toiletries (C&T) Allē Awards has been under construction and will launch in the coming days—featuring new submission types and categories: chassis/blends, devices and natural/bio-derived.
Sign up for the alert when our portal opens! 
As many readers know, the C&T Allē Awards, presented by C&T and parent company Allured Business Media, bring behind-the-scenes ingenuity in cosmetics and personal care R&D into the spotlight. The Allēs honor the scientific discipline, formulating skills, resourcefulness and creativity of innovators throughout the cosmetic product development process—from ingredient suppliers and finished product manufacturers, to test method/tool designers, digital tech developers and more.
See related: Here They Are; Congratulations to the Winners of the 2022 C&T Allēs
New Submission Types
"I'm thrilled that we've expanded our submission types this year to include two new areas of innovation: chassis/blends and devices," said Rachel Grabenhofer, managing scientific editor, C&T. "Supplier companies have worked so hard to design and/or pair technologies that work synergistically together; not as complete formulas but as unique chassis/blends to catapult product development forward for manufacturers. We want to give them a stage to showcase this ingenuity," she added.
"Devices were another clear area of innovation that didn't quite fit the existing entry types," Grabenhofer continued. "In fact, we had requests from entrants to add this category for 2024. . . so we've responded, and I'm excited to see the response."
Entry types will now include: active ingredients, base ingredients, chassis/blends (New!), finished formula - indie, finished formula - mass, finished formula - prestige, testing methods/tools, devices (New!), digital tech - B2B and digital tech - B2C. Note that the new submission site will provide definitions for these.
See the Awards page for more details. 
New Categories
"In addition to new entry types, we're re-worked the product categories for ingredient, chassis/blends and formulation entries," Grabenhofer explained. "We previously had nine categories; now we have ten—including one honoring natural/bio-derived innovations.
"Notably, we see this category as specific to the entry's origin and separate it from the idea of being sustainable/eco-friendly. The latter we use as a parameter to judge all the entries (where relevant)," she added.
Product categories for ingredients, chassis/blends and formulas will now include: anti-aging, bath and shower, color cosmetics, hair and scalp care, microbiome focused, natural/bio-derived (New!), nutricosmetics, skin care, sun/light protection and toiletries (hygiene, AP/Deo and oral care).
Stay tuned for the announcement when our new portal opens!