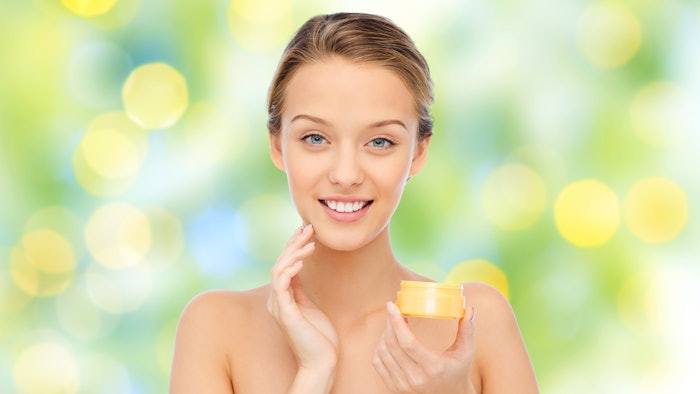 During Day 2 of in-cosmetics Global, the organizers unveiled the winners of the 2022 Sensory Bar and Makeup Bar Awards. Roziani Zulkifli, event director of in-cosmetics Global, said: "The Sensory and Makeup Bars are extremely popular areas at in-cosmetics Global, bringing together innovative new ingredients to inspire and delight attending formulators and R&D professionals."
Zulkifli added, "... We're delighted to see so many attendees taking the chance to test and try these exciting new products that respond to emerging formulation challenges, and [we] congratulate those companies taking home these coveted awards."
See related: Wastar Pink Berry, PemuPur START and Others Named Big Winners at in-cosmetics 2022
The in-cosmetics Global Sensory Bar, sponsored by IMCD, profiled "new and invigorating sensations for innovative personal care formulations." A panel of judges reviewed this year's participating exhibitors to select three winners that successfully combined pioneering science and product features for substantial benefits to manufacturers and end-users.
Gold: The gold was presented to SABO S.p.A for its All-in-one (Rice)ing Balm. Described as an, "innovative and incredible silky, powdery balm," the balm is based on a selection of SABO rice derivatives and enriched with a new active oil, Saboderm NSIL MB. Waterless and readily biodegradable, the formulation is also ISO16128 approved. It delivers multifunctional benefits for the body, face and hair, and in vitro and in vivo tests support its anti-aging, antioxidant, moisturizing and hyperpigmentation-inhibiting properties.
Silver: Natura-Tec took the silver for its Texturizing Gel-in-Oil – Natural BBB Beauty Balm Base. The product offers a jellified, anhydrous, creamy and melting texture.
Bronze: Finally, Azelis was awarded the bronze for its IN and OUT Gummies. The IN Gummy has an elastic yet brittle texture, created using sustainable pectin, which reportedly provides an ideal mouth feel for this chewy supplement. The OUT Gummy has a solid yet stretchy elastic texture created using a synergistic combination of natural hydrocolloids derived from carrageenan and cellan Gum.
The ever-popular Makeup Bar, sponsored by Lubrizol Life Science, recognized technologies to inspire the next generation of color cosmetics.
Gold: Scooping the gold, Daito Kasei Europe was recognized for delivering naturality and sustainability with high-performance sensoriality. It presented four innovations including: an eco-friendly silicone-like serum foundation; talc-free velvet blush pressed powder; powdery eyeshadow cream; and velvet matte lip cream.
Silver: Nagase Personal Care's Microplastic Bead (MPBs) was awarded silver. This innovation offers natural, eco-cellulose beads for makeup development. Using the company's RubalaLeaf KCX-6000 (INCI: Cellulose (and) Zinc Stearate), this advanced, spherical, 100% plant-based, highly biodegradable sensory enhancer is said to be suitable for: natural, sustainable makeup products with prestige quality; pressed powder with a soft, creamy and even texture; and semi-matte lipsticks with enhanced color and excellent spreadability.
Bronze: Finally, Arkema received the bronze  for its natural water foundation that delivers high coverage. Formulated with 95% ingredients of natural origin, it features a polymeric emulsifier with a low carbon footprint and bio-attributed origins. Furthermore, it is designed to offer good dispersion and to stabilize pigments in cold processes.
in-cosmetics Global will continue for the third and final day in person day on April 7; the virtual event will be held April 11-22, 2022.