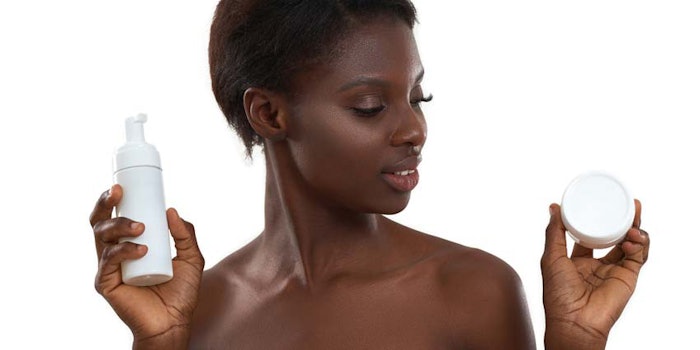 UPDATE: For a limited time, Beauty Accelerate's educational sessions are available for on-demand viewing for current and new registrants. Log in or sign up now for access through December 20, 2021.
Virtual roundtable chats will close out the final day of Beauty Accelerate Virtual (October 18-21, 2021). These small-format sessions, led by select speakers, are limited to 15 participants to foster intimate discussions with the experts.

Taking place at 11:00 a.m. Central Time (UTC-06:00) on October 21, the virtual roundtables will engage attendees in forward-thinking conversations on specified topics and provide attendees the opportunity to ask questions. Seats cost $20 with a full registration to Beauty Accelerate and are available on a first-come, first-served basis. See the full event lineup here.
See related: Helping Hands; Building Soothing, Protecting, Repair and Care Products
Featured Topic: Formulating Clinical Efficacy
The pandemic has imposed physically and mentally induced effects on skin, presenting as redness, breakouts (i.e., maskne), irritation and inflammation (i.e., chafing from masks), and even triggering flare-ups of eczema, rosacea, psoriasis, etc. This roundtable discussion will explore unique considerations when it comes to formulating for compromised skin, especially in terms of topical restoration and protection.
Expert: Ruandro Knapik is an R&D Technical Leader and External Innovation Leader at a major manufacturer. He serves as an R&D business partner to drive progress and achievements in sun care, sensitive skin, eczema prone skin and face care, working with global and multidis­ciplinary teams. He also supports upper management for growth strategies regarding technical aspects for these categories.
Knapik previously served as senior formulation chemist for the company when he joined in 2018. Prior to that, he was principal formulation scientist at Oriflame, researcher III and IV at Grupo Boticário and senior scientist at Johnson & Johnson.
See related: Expert Opinions; Purifying and Rebalancing Skin