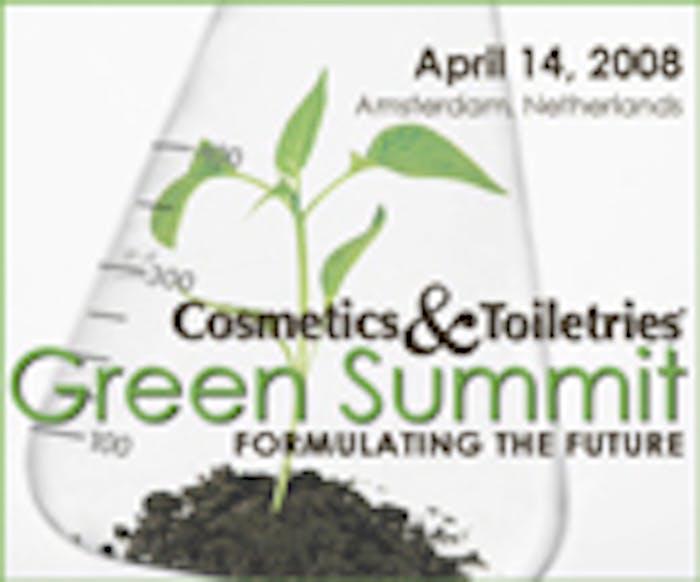 There are only two more weeks to register online and by mail for C&T magazine's Green Summit. Cosmetics & Toiletries magazine's Green Summit, to be held April 14, 2008, preceding in-cosmetics at Amsterdam RAI in Amsterdam, Netherlands, will explore what it means to be green, including: natural and organic formulations, natural preservation, the green supply chain, green lab practices and more!
To ensure the delivery of content that cosmetic formulators need, C&T magazine has called upon industry experts who will address key issues you can learn from to help your bottom line. Johann W. Wiechers, PhD, will serve as Green Summit scientific adviser, whereas Tim Kapsner will preside as moderator of the event. Speakers include Steve Schnittger, Anthony Dweck and James Clark. 
Do not forget that the registration fee includes a free one-year subscription to Cosmetics & Toiletries digital, an invitation to attend the Green Summit cocktail reception immediately following the conference and an entrance to in-cosmetics on April 15—17, 2008.
For more information, visit www.CosmeticsandToiletries.com/summit, or call: 1-630-344-6023 (8:30-17:00 CST).