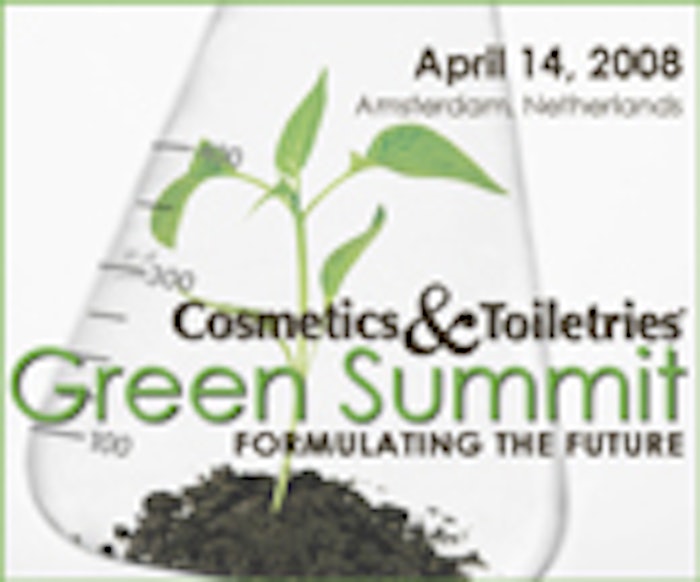 Natural and organic products have become standard in today's personal care industry, and as the beauty industry continues to want more and more green products, what is the chemist/formulator supposed to do besides becoming green themselves. Experts in the personal care industry will be present at Cosmetics & Toiletries magazine's Green Summit to discuss what it means to be green.
The event will take place in Amsterdam, the Netherlands on April 14, 2008, preceding in-cosmetics. The event will explore what it means to be green, including natural and organic formulating, the green supply chain, green lab practices and more. Learn tips from the experts on:
How to formulate with natural ingredients and screen for efficacy
Natural preservation Calculating the organic content of a formula and understanding the reactions that can be used to process materials
Choosing a green supply chain, joining sustainability programs and replacing synthetics
Green formulating processes in the lab that can produce materials in a "greener" way
And More!
The expert speaker lineup includes Tim Kapsner, a senior chemist at Aveda; Steve Schnittger, director of microbiology--R&D for the Estee Lauder Companies; Anthony Dweck, owner of Dweck Data; and James Clark, PhD, director of the Green Chemistry of Excellence at the University of York. The summit scientific adviser will be Johann Wiechers, PhD, owner of JW Solutions.
For more information on the event, visit www.CosmeticsandToiletries.com/summit.