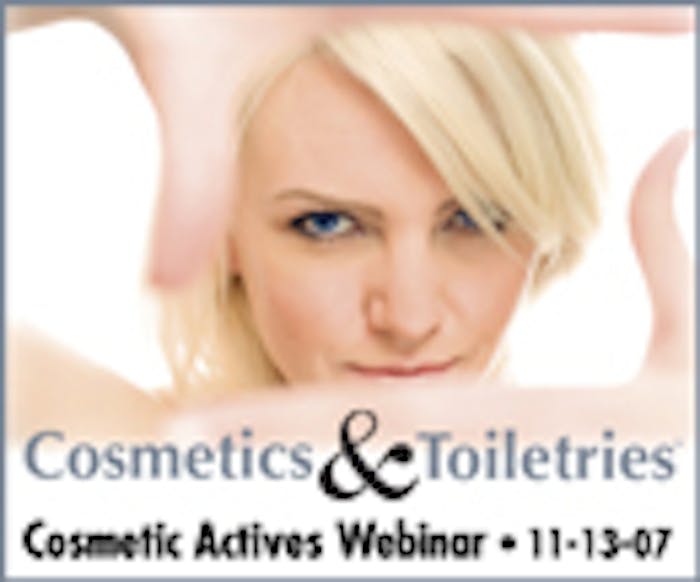 Cosmetics & Toiletries magazine's first ever webinar, Cosmetic Actives, was a success. The webinar was held yesterday, Nov. 13, 2007, and  hosted an international audience hailing from the United States, Canada, Mexico, South America, Europe, South Africa, Singapore,  Indonesia , Korea, Japan and Australia.
The webinar was moderated by Mindy Goldstein of Estée Lauder, with presentions by industry experts Johann Wiechers of JW Solutions and Karl Lintner of Sederma. Attendees found the presentations informative and timely and asked words of advice from the presenters for their own formulating.
Comments form the industry included: "The fact that this was a non commercial webinar improved its values 10-fold. Has been most informative webinar I've attended all year (attended at least 10)," and "Thank you very much for excellent presentation to all involved in organizing and presenting interesting and valuable information."
Cosmetics & Toiletries magazine thanks all of its moderator, speakers and attendees for making the Cosmetic Actives webinar a great event. Presentations from the event will be made available on www.CosmeticsandToiletries.com later today. Mark your calenders for C&T magazine's next webinar in January.